For the past two summers Parsons Paris BFA Fashion Design Program Director Jasonpaul McCarthy has been invited to China to talk about Parsons Paris and lead a Design Master series hosted by Sphinx International Art Education (SFK).

Sphinx International Art Education (SFK) is one of the largest art education company in China, which contributes to innovative art education, art portfolio training and overseas study planning. During Jasonpaul's time in China he was able to present and share some of the tenets of The New School's renowned fashion design curriculum and introduce SFK students and faculty to recent developments of Parsons Paris.


For the past two years students at SFK in Bejing, Chengdu, Guangzhou, Hangzhou and Shanghai were offered workshops around the subjects of drawing through collage, deconstruction to reconstruct, and illustration. Drawing through collage is a medium that Jasonpaul uses a lot in his own professional work as a way to generate new design ideas and representations of fashion. He believes this technique provides endless opportunities and possibilities to express and create new visions.

Students at SFK were able to grasp the concepts employed by Jasonpaul and used materials, imagery and media either similar or not associated with each other, assembling different forms to create surreal environments and fashion solutions. In the deconstruction to reconstruction workshop students were given items of clothing to explore, drape, deconstruct, reconstruct, to create new creative solutions. They were asked to consider the inside versus out, the shell and structure and vantage points that capture the garments. Students then photographed their designs in 360 degrees and used this as the base for their collage illustrations.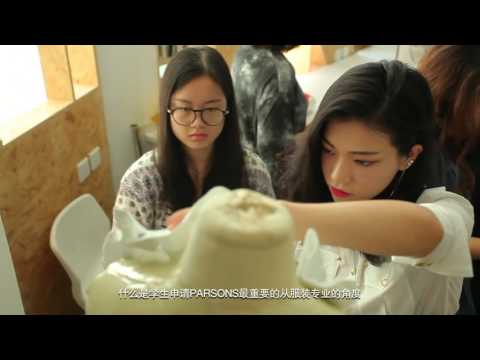 Learn more about Fashion Design at Parsons Paris.