Welcoming Sonya Williams, Vice President of Human Resources
A message from Tokumbo Shobowale, Executive Vice President for Business and Operations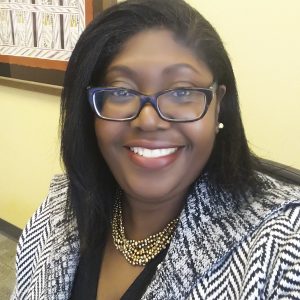 I am pleased to announce that Sonya Williams will join The New School as our new Vice President of Human Resources. She will begin the transition to The New School on June 1 and will be here full-time as of July 1. Sonya takes on this role as Jerry Cutler, Senior Vice President for Human Resources and General Counsel, shifts his focus fully to leading the university's legal affairs. Jerry will work closely with Sonya in the coming days and weeks to ensure a smooth transition into our community.
Reporting to me, Sonya will serve as an advisor to the senior leadership team, elevating and advancing The New School's values and vision for a better future, particularly at this moment of transformation for the university. She will be a people-oriented leader, partnering with Deans, department heads and supervisors across the university to build and support a diverse workforce. Her work will reflect, through policy and actions, the university's deep commitment to equity, inclusion, and social justice.
Sonya brings more than two decades of experience in human resources management across higher education, nonprofit, and corporate environments. Most recently, she served as a leader in the human resources departments at Hobart and William Smith Colleges and Syracuse University, where she distinguished herself as a builder of strong relationships and human resources policies to foster culture and community. Sonya has led a wide range of initiatives and programs, with a particular emphasis on employee development, labor relations, and equal opportunity and compliance to support institutional priorities. She earned her BS in Science from Fordham University and attended NYU for a Masters of Arts in Industrial and Organizational Psychology.
In sharing the news of Sonya's arrival, I want to thank the many colleagues who reviewed more than 125 applications submitted to the university and interviewed first, second and final round candidates: search committee co-chairs Melanie Hart, Senior Vice President of Equity, Inclusion, and Social Justice, and Chief Diversity Officer; and Lisa Bonner, Assistant Vice President for Business and Operations; and committee members including one of the co-chairs of the Staff Senate as well as representatives from the colleges and other areas of the university, including Antonia Craig, Assistant Director, Academic & Course Planning and Co-Chair, University Staff Senate; Tanesha Jemison, Associate Dean, Academic Planning; Riva Kadar, Associate Dean For Academic Affairs and Planning; Michael Schober, Vice Provost For Research and Professor of Psychology; Junea Williams-Edmund, Deputy General Counsel; and Lin Zhou, Senior Vice President and Chief Information Officer. We are also grateful to Jerry Cutler, the HR Directors, and union representatives who devoted considerable time to meeting the finalists and providing invaluable feedback. Finally, I want to express my deep gratitude to Lauren Tomlinson, Director, Talent Acquisition and Compensation. Lauren not only managed the entire process, she proactively recruited a number of candidates to ensure that we had a strong and representative talent pool for the search.
This search was no small task. Sonya stood out among the finalists in the enthusiasm she generated within our community. She is an innovative and empathetic leader with the capacity to contribute significantly at The New School, especially at this moment of change for our campus. I know Sonya was attracted to The New School by the ideas, dedication, and potential she sensed from the university community as a whole and our HR team in particular.
Please join me in welcoming Sonya to The New School.