What a Year It Has Been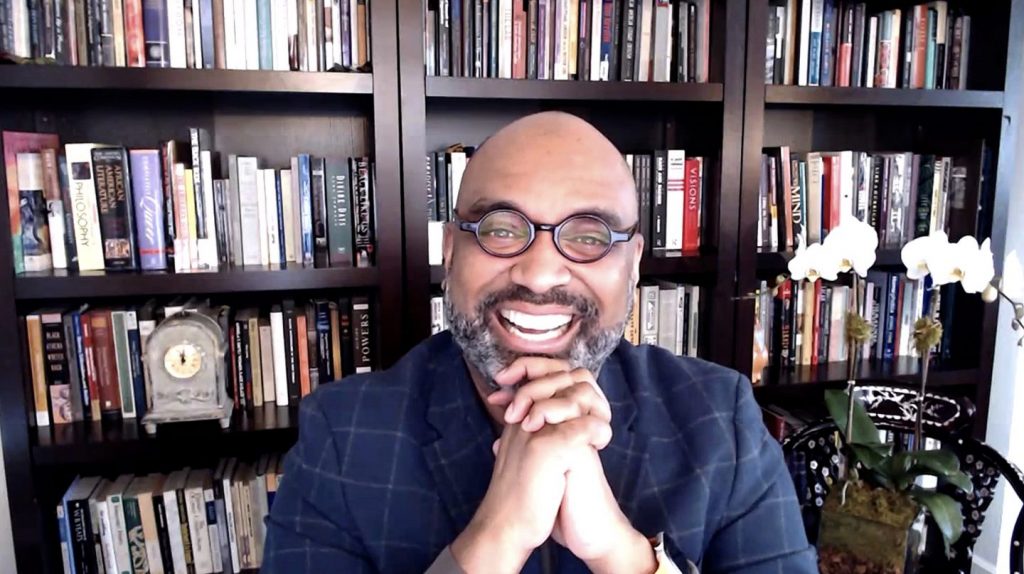 One year ago today, on the day I officially began as The New School's Ninth President, I wrote:
"I am confident we will rise to even the most complex challenges ahead of us as we work together boldly and with the characteristic optimism and commitment to making a difference that have always set The New School apart."
That statement rings even more true today. I am pleased to share some reflections on the past year and the road ahead.
What a year it has been! Even for an institution that prides itself on creativity, critically engaging issues, and leading change, this year has demanded more introspection and adaptation than any of us could have imagined.
It is impossible to understate the full impact the COVID-19 pandemic has had on the university. While our faculty, students, and staff did a tremendous job pivoting to remote classes and administration, the separation from our campus and each other has been difficult. Across the board, you have shown compassion during a time of anxious uncertainty.
In the fall, we made a series of difficult decisions to address the pandemic's financial impact and become a more resilient and sustainable university. Many of you were clear about how painful and disheartening those decisions were. Six months later, we are learning to work as a leaner and more agile institution. We are also working to strengthen trust and morale following a difficult period.
We are buoyed by the plan to return to in-person teaching and learning in the fall. It is an exciting milestone, one we approach with diligent planning that builds for flexibility. I want to thank everyone who is contributing to this work.
Even as the pandemic was wreaking havoc worldwide, the United States faced other waves of turmoil. The racial and social unrest last summer; a fraught election season that revealed widening polemical rifts and an erosion of civil discourse; the exhausting parade of shocking behavior that culminated in a brazen attack on the U.S. Capital in January; and the rise of anti-Asian crimes and senseless acts of violence. All too often, outrage and grief have been the prevailing emotional current.
If these times have demonstrated nothing else, it is that our university's work to promote collaborative problem-solving, civic engagement, and social justice is more necessary than ever. In a world where what has stood for engagement has been anything but civil, we have a powerful role to play as an institution where people come to embrace difficult conversations, argue divergent ideas, and grow together to design solutions for the problems that ail our minds and world. Students continue to seek a New School education because of this relevance.
We are making positive strides to become a higher education leader for equity, inclusion, and social justice (EISJ). As I have gotten to know the university better this year, the necessity of this work has been underscored constantly. With new leadership and positioning for the Office of EISJ, we are creating the framework to lead policy and process changes growing out of the Campus Climate Assessment. As one tangible example, we quickly established mechanisms to provide more financial assistance to students with the greatest need, particularly those with financial challenges arising from the pandemic.
We've also made advancements toward more inclusive scholarship and a more inclusively excellent faculty with major support from the Mellon Foundation. That work will leverage research and work underway at the new Institute for the Study of Race, Stratification, and Political Economy and efforts taking place in many parts of the university.
We will elevate and connect these and other priorities through university-wide strategic planning. This spring has been devoted to thought and conversation about how to structure a highly participatory process for that work. As I've said before, doing strategic planning right will take time. The process itself needs to build cohesion and trust. A strategic plan will be stronger because of the inclusive process through which it emerges.
I have been thinking a great deal about all I have learned this year, and I am grateful to the many individuals who have shared ideas about the opportunities ahead of us and where The New School should focus, accelerate, and substantially advance. Some of the themes I have heard the most often are about these areas:
Strengthening shared governance, communication, and transparency
Lifting up our strengths to the external community and playing a more prominent role in the civic and cultural life of New York City
Enhancing the undergraduate learning experience for our students
Doing more to support our graduate students and programs, especially at the Ph.D. level
Expanding our engagement with alumni
Increasing financial resources through philanthropy, grants, and individual support
Generating new revenue streams through innovative program models
I close with some thoughts on community. The word is used a lot at The New School, and it risks losing meaning. Community is not something to be taken for granted. It is not something that can be willed into existence, but rather is an active form of practice. Each time we convene and gather in groups large and small at The New School, we are practicing community. And like many things, we must practice in order to improve. In the beginning, it may feel awkward and our efforts clumsy. But the more we practice it by coming together, working together, and collaborating together, our facility in the practice of community is strengthened. To build community, it takes what each of us brings to the table: our spirit, commitment, and compassion. It is a reciprocal sense of both value-added and value received from being part of a mission that is greater than ourselves and that will continue beyond us. And, perhaps most importantly, the practice of community is a call to move beyond ourselves in order to truly see one another's full humanity.
I want to thank every one of you for what you bring to this community, what you give to each other, and the ways you have taught and inspired me over this past year. We will continue to challenge one another, change, and grow next year as we take the New School forward together in exciting ways.
Onward and upward!