Guest and Visitor Access and Vaccination Policy
As we look forward to the start of another academic year and the energy that visitors bring to campus, the university has simplified the process for reviewing the vaccination status for guests and visitors, including guest speakers, prospective students and their families, vendors, and friends.
PLEASE NOTE: Guests and visitors must be up-to-date with their COVID-19 vaccinations, including a booster when eligible.
Beginning Monday, August 15, The New School will use CLEAR'S Health Pass, an online tool that safely and simply verifies proof of COVID-19 vaccination, to issue guest passes. The CLEAR Health Pass replaces on-site manual vaccination checking and physical guest passes. CLEAR accounts should be set up in advance of arrival on campus and will remain active for a month, requiring only a selfie to reactivate. Details and instructions about creating and setting up a CLEAR account can be found on our website.
The Welcome Center Visitors Desk will remain open in a limited capacity to support the guests who may not be able to use CLEAR.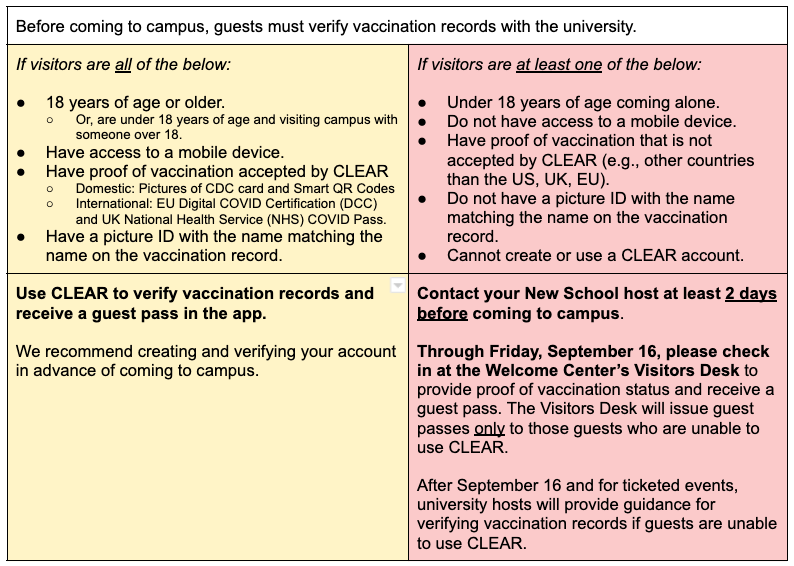 We are excited to introduce this new, easy-to-use tool and look forward to seeing everyone on campus.