Strategic Planning: Community Update & Call for Working Groups
A message from Dr. Renée T. White, Provost and Executive Vice President for Academic Affairs; and Dr. Lara Penin, Professor of Transdisciplinary Design
Dear colleagues,
As you know, we are embarking in earnest on the university strategic planning process this fall. We have sought feedback and input through the Faculty, Staff, and Student Senates, as well as Faculty Councils to develop our approach to it. At the end of last semester, we formed the Strategic Planning Steering Committee (you can review the committee membership and formal charge on our website).
As we are now approaching the second month of the fall semester, we are pleased to share some important updates regarding the Strategic Planning work so far.
The first update is that we have engaged FLOX Studio as our community partner to help guide this work forward. Founded in January 2019, FLOX Studio is a community design and strategy studio on a mission to alter the future of work by integrating community & social justice values, design thinking, and organizational development. FLOX Studio works with nonprofit capacity builders, design institutions, and social impact leaders to foster collaborations, facilitate meaningful conversations, and prepare for the near future.
As our Strategic Planning community partner, FLOX will be working closely with the Provost's Office and the Strategic Planning Steering Committee to ensure that every member of the New School community has an opportunity for robust and meaningful participation with the planning process. FLOX has conducted similar engagements with Bennington College, Rutgers University, The National Institute for Reproductive Health, and The Opportunity Agenda.
FLOX was founded and is led by Sloan Leo (they/he), a Community Design theorist, educator, and practitioner. Leo is a consistent contributor to Forbes magazine, a 2020 recipient of Queer Archive Works residency, and was the 2019/2020 School of Visual Arts, Design for Social Innovation Graduate Program, Designer in Residence. Currently they are a mentor in residence at the New Museum's New Inc program and on the faculty at The School of Visual Arts Product of Design School. They split their time between Brooklyn and Philadelphia.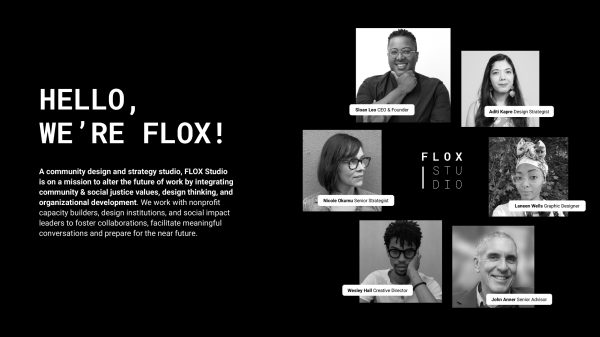 Secondly, we would like to formally announce our call for participation in the Strategic Planning Working Groups. The Steering Committee did a lot of preparatory work over the summer months including formulating four working groups organized around themes that reflect the four pillars of the President's Framework for Fearless Progress. Those groups are:
Working Group 1: Access & equity
Working Group 2: Student support & community
Working Group 3: Cultural and civic life in NYC
Working Group 4: Integrated university
We would now like to invite faculty (both full- and part-time), staff, and students to nominate or self-nominate for the working groups above, using this form. This is an opportunity to get directly involved in a key university-wide initiative. Any part-time faculty participating in a Working Group will be compensated hourly at the PTF non-teaching rate (20 hours).
The deadline for submitting nominations is Monday, October 3.
If you have any questions please don't hesitate to reach out. And stay tuned for more updates about upcoming community engagement opportunities, including focus groups and the next event in our Community Dialogues series.