Important Information for Spring 2023 Return to Campus
We hope everyone is enjoying Winter Break and looking forward to the start of the Spring semester. We encourage you to review the important reminders below, as you prepare for your arrival and the start of classes and activities across our campus.
To Ensure a Safe and Healthy Campus, the Following Protocols Will Be in Place: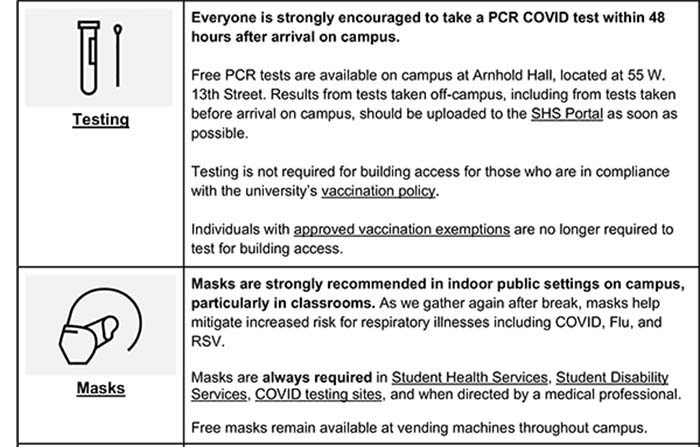 Get Vaccinated at the Student Health Services Vaccine Clinic, January 17 – January 27
Not up-to-date with your vaccinations? Make an appointment at the Student Health Services vaccine clinic taking place Tuesday, January 17 through Friday, January 27 from 11:00am – 3:30pm (not including weekends). Vaccines are free to students and include MMR, Meningitis, Flu and updated COVID-19 boosters. Appointments can be scheduled on the SHS Portal.