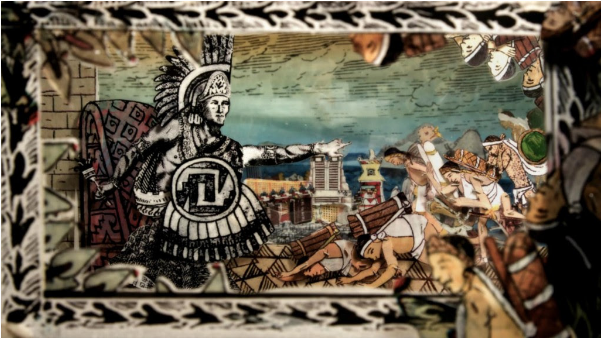 Cinema Tropical Presents "The Absent Stone," Thursday, May 3, at Anthology Film Archives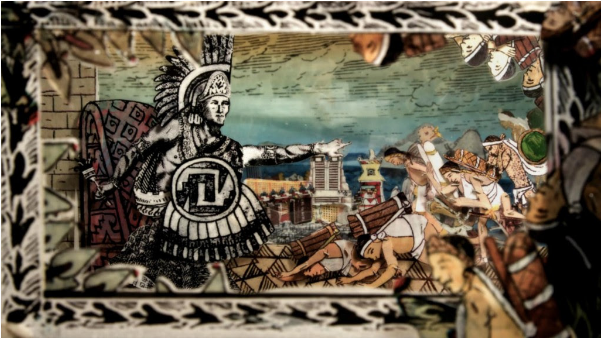 THE ABSENT STONE
A film by Sandra Rozental & Jesse Lerner
(La piedra ausente, Mexico/USA, 82 min.
In Spanish with English subtitles)
New York Premiere!
Q&A with co-director Sandra Rozental
In 1964, the largest carved stone of the Americas was moved from the town of San Miguel Coatlinchan in the municipality of Texcoco to the National Anthropology Museum in Mexico City in an impressive feat of engineering. The extraction of the monolith, which represents the pre-Hispanic water deity, set off a rebellion in the town and led to the intervention of the army. Today, the enormous stone, now upright, is an urban monument; it has been transformed into one of the principal icons of Mexican national identity.
The inhabitants of Coatlinchan insist that the removal of the stone has caused droughts. Representations and replicas of the absent stone appear everywhere in Coatlinchan, where it resonates in the memories of the inhabitants. Using animations, archival materials, and contemporary encounters with the protagonists of the transport of the stone, Sandra Rozental and Jesse Lerner's playful documentary film explores the relevance of the ruins of the past in the present day.
Thursday, May 3, 7:30pm
Anthology Film Archives
32 Second Avenue (at 2nd Street), New York City
(212) 505-5181 / www.anthologyfilmarchives.org
Presented as part of If You Can Screen It There: Premiering Contemporary Latin American Cinema, co-presented by Anthology Film Archives and Cinema Tropical. Programmed by Matías Piñeiro and Carlos A. Gutiérrez.
Watch the trailer here.