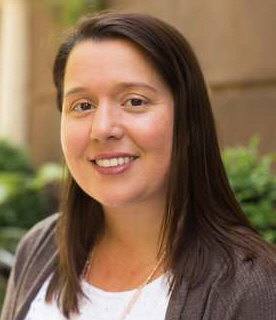 Mayor de Blasio Appoints the Fourth New York City Panel on Climate Change
Mayor de Blasio announced the appointment of the fourth New York City Panel on Climate Change (NPCC), a 20-member independent advisory body that synthesizes scientific information on climate change and advises City policymakers on local resiliency and adaptation strategies to protect against rising temperatures, increased flooding, and other hazards.
Members include Assistant Professor of Professional Practice and Chair of Milano's Environmental Policy and Sustainability Management Program Ana Baptista, Associate Professor of Urban Ecology and Director of the Urban Systems Lab Timon McPhearson, and University Professor Joel Towers (co-chair).
"As we continue on the path to recovery from the COVID-19 pandemic, we will continue to center climate justice in our approach," said Mayor Bill de Blasio. "I'm confident this panel of scientific experts will ensure that we have the data we need to fight global warming and create a more resilient city."
"As we respond to the current COVID-19 crisis, we remain focused on the critical work of preparing for global warming and advancing climate justice in New York City," said Jainey Bavishi, Director of the Mayor's Office of Resiliency. "To adapt to a rapidly changing climate and volatile environment, we need credible, legitimate and relevant science to inform our decisions. We're thrilled to partner with such a highly credentialed, interdisciplinary, and diverse group of experts to create a more just and more resilient city."
The Panel will be led by a team of five co-chairs who possess a broad spectrum of disciplinary expertise including climate science, demography, engineering, geography, vulnerability analysis, global change, architecture, and urban planning. Both the full NPCC and its leadership team were selected to ensure a diversity of backgrounds, research disciplines, and fields of technical practice.

NPCC started in 2009 and was codified in Local Law 42 of 2012 with a mandate to provide an authoritative and actionable source of scientific information on future climate change and its potential impacts. Past iterations of the NPCC have upheld this responsibility by publishing assessment reports that synthesize several years of research and analysis.
The 4th NPCC will expand on this model by producing series of NPCC4 products beginning in late 2021. This will ensure that the Panel is flexible and responsive to short-term research needs – a function that is all the more important considering the impacts of the COVID-19 pandemic on New York City and the interactions between the current health crisis with the ongoing climate crisis. As part of this expanded approach, the Panel will also release a fourth assessment report.
Additionally, this will be the first NPCC to work with a dedicated team focused on climate science and risk communications within the Mayor's Office of Resiliency (MOR). MOR and the 4th NPCC will collaborate to strengthen the evidence base for climate action, translate data into actionable information, and clearly articulate the present and future risks associated with global warming.
The work of the Panel will continue to inform Mayor de Blasio's ongoing efforts to ensure that New York City is prepared to withstand and emerge stronger from the threat of climate change. Following Hurricane Sandy, the City channeled major investments into climate change adaptation and has now committed more than $20 billion to adaptation efforts. These efforts include both completed projects—like the Reconstructed Rockaway Boardwalk and wetland restorations in Sawmill Creek and Sunset Cove Park—and also ongoing efforts, including coastal protections in all five boroughs as well as programs to increase social resiliency, strengthen small businesses, and harden critical infrastructure.
Below is the full list of appointees:
Dr. Deborah Balk (Baruch College – CUNY) – Co-chair
Dr. Christian Braneon (NASA GISS) – Co-chair
Dr. Robin Leichenko (Rutgers University) – Co-chair
Dr. Richard Moss (Princeton University) – Co-chair
Mr. Joel Towers (The New School) – Co-chair
Dr. Ana Baptista (The New School)
Dr. Janice Barnes (Climate Adaptation Partners)
Dr. Sheila Foster (Georgetown University)
Dr. Radley Horton (Columbia University)
Dr. Kim Knowlton (Columbia University – Mailman School for Public Health)
Dr. Nicole Maher (The Nature Conservancy)
Dr. Peter Marcotullio (Hunter College – CUNY)
Dr. Thomas Matte (Columbia University; independent consultant)
Dr. Timon McPhearson (The New School)
Dr. Katherine McComas (Cornell University)
Dr. Franco Montalto (Drexel University)
Dr. Philip Orton (Stevens Institute of Technology)
Dr. Bernice Rosenzweig (Sarah Lawrence College)
Dr. Jack Tchen (Rutgers University)
Dr. Gernot Wagner (New York University)