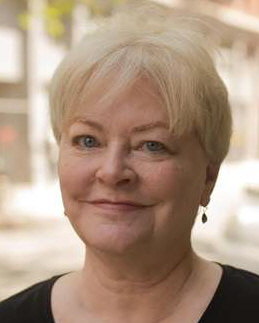 Thanking Sue Bostwick
Thanking Sue Bostwick as she moves on from The New School.
Sue Bostwick came to The New School as a graduate student over a decade ago to join the Human Resources program at Milano. Previously, she spent most of her career in advertising and was a Chief Operating Officer at an advertising agency when she left to pursue a new career path. While she was still a graduate student at Milano, she accepted a position as a program manager for the Milano Management program.
Over the years, Sue transitioned to working closely with various programs at Milano, including the Public and Urban Policy and Environmental Policy and Sustainability Management programs. She particularly enjoyed conducting research that supported curricular changes and the formation of new programs, as well as guiding students during their course of study to make sure they stayed on track for graduation.
During her tenure, many things changed at The New School – shifts in programs, curriculum and organizational structures – but Milano in particular has always been a very entrepreneurial place where you could innovate and rapidly respond to changing needs. For example, during her tenure, Milano launched the Environmental Policy and Sustainability Management program, as well as the Sustainability Strategy and Leadership and Change certificate programs.
In reflecting on the future of The New School, Sue looks forward to the continued importance of the programs represented at Milano. She also hopes that staff will continue to play a key role in advancing the pedagogical and professional ambitions of the Milano faculty, students, and alumni – showcasing their accomplishments and communicating the value of a progressive, interdisciplinary education that Milano programs embody.
Some of Sue's favorite memories of working at The New School involved working closely with students, staff, and faculty. She wishes everyone well in the times ahead and is looking forward to traveling and exploring new adventures in her retirement.
All the staff, students, and faculty at Milano will miss her tremendously and thank her for her contributions and service over the years.