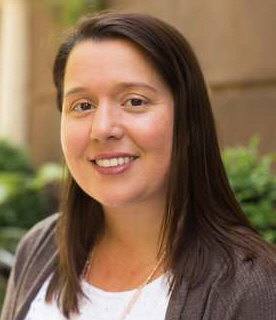 Milano Professor Ana Isabel Baptista Testifies to House Select Committee on Solving the Climate Crisis
Recently, Ana Isabel Baptista, assistant professor of professional practice in the Environmental Policy and Sustainability Management program at Milano and associate director of the Tishman Environment and Design Center, was invited to testify in front of the U.S. House Select Committee on the Climate Crisis hearing "Solving the Climate Crisis: Building a Vibrant and Just Clean Energy Economy." The hearing focused on solutions for building a vibrant clean energy economy that prioritizes environmental justice while creating high-quality jobs. Three other climate crisis experts—Jason Walsh, executive director, BlueGreen Alliance; Beth Soholt, executive director, Clean Grid Alliance; and Michael Shellenberger, founder and president, Environmental Progress—joined Dr. Baptista in presenting recommendations to the committee.
Dr. Baptista's testimony discussed how the events we're currently experiencing in 2020 have "shined a bright light on longstanding racial disparities that have contributed to disproportionate health and environmental impacts on communities of color and low-wealth communities." She encouraged policymakers to address the multiple intersecting crises of public health, economic and social justice, and the climate crisis and identify solutions to address these issues holistically and equitably. "Climate policy can and should be designed in a manner that reduces greenhouse gas emissions and also other harmful air pollutants while creating long term economic sustainability for all communities," said Baptista. She continued, "but we need an intentional focus on equity and justice, otherwise we will replicate the same disparities in our transition to a sustainable economy."
The U.S. House Select Committee on the Climate Crisis is charged with designing and delivering ambitious climate policy recommendations to Congress that will achieve substantial and permanent reductions in pollution and other activities that contribute to the climate crisis. Its members include experts in environmental justice, coastal flooding, clean energy development and other issues that are vital for addressing the climate crisis.
Committee Chair, Rep Kathy Castor (FL-14), opened the hearing by noting that the country is in the midst of several interrelated crises—the public health effects of COVID-19, which has also sparked an economic crisis; the effects of systemic racism; and the ongoing climate crisis that fuels extreme events like floods, intense storms, and wildfires. During her remarks, Representative Castor stated, Congress "must tackle the climate crisis while heeding the calls for racial justice, protecting the health of our families, and helping our neighbors get back to work. We can rebuild our economy in a resilient way that reduces greenhouse gas pollution and protects the air that we breathe. We have a moral obligation to solve the climate crisis and build back better for decades to come."