Opportunities
Jobs
Lang CESJ Job Openings
The Office of Civic Engagement and Social Justice (Lang CESJ) is looking for two graduate students who can help with promoting, supporting, and implementing community-based teaching. If you have previous experience with creating and facilitating programming for youth and/or underrepresented populations, then this might be the job for you. For more information on requirements and preferred qualifications, Click Here.
Clean Energy State Alliance
There are two full-time job openings at CESA — Project Manager for Solar Equity and Project Director for State Implementation of Federal Climate Legislation. CESA is a non-profit that works with states to advance clean energy initiatives by, "leveraging federal funding, policies, and technical assistance." The Project Director will assist in implementation of the Inflation Reduction Act (IRA) and the Bipartisan Infrastructure Law (BIL), which includes monitoring policy development and federal funding opportunities, maintaining a database of federal clean energy programs and policies, and other collaborative approaches to clean energy implementation. The Project Manager position also focuses on clean energy but zooms in on solar in particular. The job includes carrying out outreach, research, meeting facilitation, and other tasks related to the Solar with Justice project, the Scaling Up Solar for Under-Resourced Communities project, and the National Community Solar Project. To learn more about the two job openings, Click Here.
Communications and Outreach Internship at Empire Clean Cities
Non-profit Empire Clean Cities (ECC) is an environmental organization that works to ensure clean air for future generations via advancing clean transportation in New York. They are part of a national network coalition that is dedicated to cutting greenhouse gas emissions and reducing petroleum consumption in the transportation sector. The internship is a paid, part time (15-25 hours a week) position that is remote, though NY residency is required. As an intern you would work closely with the Communication and Outreach Coordinator and Mission Electric intern to manage social media, brainstorm and execute strategies to grow their social media community, draft biweekly newsletters, and more. The internship would start this month and end in May 2023. To learn more about the responsibilities and requirements for the position, Click Here.
International Association for Feminist Economics (IAFFE) Managing Director
This Managing Director position at the IAFFE would oversee and manage the needs of their growing team and memberships, including improving the IAFFE's effectiveness and sustainability. The position includes organizational oversight, ensuring accountability, and developing systems and processes for efficient operation of the organization, and more. You must have a commitment to and experience with feminism and human rights, including a track record of working with feminist, civil society and/or academic organizations. It is a full-time remote position and the company works across time zones, due to their board and staff being global, so flexibility will be required. To learn more and apply, Click Here.
International Association for Feminist Economics (IAFFE) Program Associate
The IAFFE is hiring a Program Associate for a 30 hour per week contract position with potential to become full-time after 6 months. The Program Associate will aid in implementing both administrative and membership practices. Due to the board and staff working globally, flexibility is necessary as you'll be working with people across time zones. They are looking for an organized self-starter who will work with the Membership Director, maintain calendars and scheduling, keep records, and coordinate logistics for online events. Click Here, to learn more about the position and how to apply.
RE Tech Advisors Management of Public Private Partnerships
RE Tech is a women-led business is looking for a Management of Public-Private Partnerships that has knowledge and experience in design and the execution of market transformation programs. This will involve managing client relationships with national, regional, and local government clients including the Department of Energy and Environmental Protection Agency. They are looking for someone who has a passion for building decarbonization, sustainability, and market transformation strategies. They prefer someone in Virginia, but if your qualifications match their requirements they are willing to make the position solely remote, so don't be afraid to apply. Health benefits, personal benefits, and financial benefits are included in this full-time position. To learn more about the company and the position, Click Here.
Funding
Climate Corps Fellowship
As a fellowship program in coordination with the Environmental Defense Fund, Climate Corps works to place graduate students with organizations and institutions that are trying to advance their energy management and sustainability solutions. These placements all occur during the summer, so you won't have to worry about the hours conflicting with Fall/Spring courses. The fellowship is 10-12 weeks and will give graduate students the ability to work with companies and public institutions to explore issues of emission reduction, climate commitments, renewable and energy efficiency, food and agriculture, and other complex topics. Past placements have included the NYC Mayor's Office of Climate and Environmental Justice, AirBNB, Allbirds, CAVA and more. There are two application deadlines: Nov. 29th and Jan. 10th, both by 11:59 PM. To read more about required qualifications, Click Here.
FINRA Investor Education Foundation 2023-2024 Dissertation Completion Fellowship
FINRA Investor Education Foundation has developed a fellowship program that supports students from underrepresented racial and ethnic backgrounds who have completed all of their doctoral coursework and are in the final year of writing their dissertation. The non-profit organization is looking for students focused on financial capability, investor protection, access to financial services and the capital markets, fintech services, or understanding of the system barriers to financial inclusion. Your graduate study may be in any discipline. This fellowship will be from June 15th 2023 to June 14th 2024. The stipend is for $40,000. Application deadline is December 16th, 2022 with notification of the committees decision in March 2023. To learn more about the fellowship, Click Here. If you want to know more about FINRA, Click Here.
Public Engagement Fellows Program
The School of Public Engagement (SPE) is accepting applications for its two-year fellowship, which includes funding and placement in one of the college's centers, programs, institutes, and labs to further the work of various equity, inclusion, and social justice challenges. This is for students who are pursuing a master's degree at the SPE. The program aims to recognize students committed to making positive change in New York City and around the world. Funding is for the amount of $5,000 each year of the two-year program. Application priority is given to those who submit by January 15th, 2023. To learn more about the benefits of being a fellow, requirements, and eligibility, Click Here.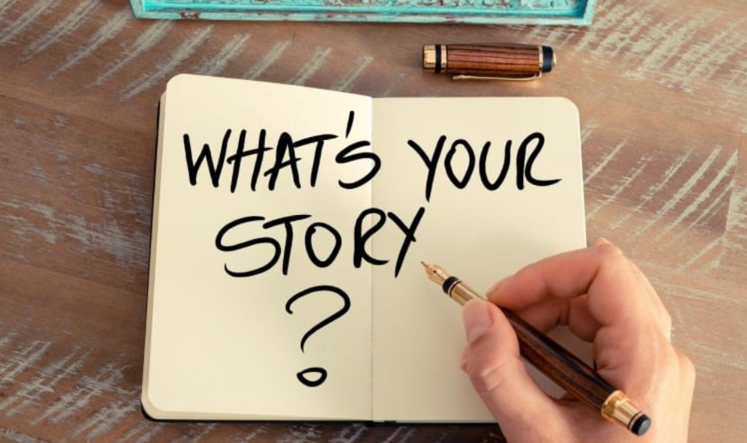 Scholarship Workshop: Personal Statement Writing
Need help with the personal statement or essay that's required for a scholarship you're interested in? On Wednesday, November 16th there will be online workshops in which you can learn more about essay writing for scholarship applications, and how to make them stand out amongst many applicants. The first workshop will be at 11:00 AM EST and the second one will be at 12:30 PM EST for those who cannot attend the first one. To learn more and RVSP, Click Here.
Miscellaneous
Student Support and Advocacy: Emergency Fund, Food Pantry, and Scholarships
Recently, the university sent out an email filled with student resources that include emergency funding, information about the campus food pantry, and resources to help with scholarship needs. In case you missed it, Click Here to learn more about the resources available university wide.