Scholar of Cuban, Brazilian, and West African Music: Trombonist Chris Stover Joins The New School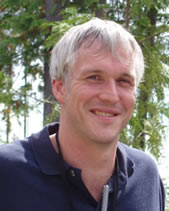 The New School for Jazz and Contemporary Music welcomes Chris Stover as a full-time faculty member. Traveling east this summer by way of Seattle, Washington, Stover was serving as affiliate artist faculty in Music Theory at the University of Puget Sound.
Executive Director Martin Mueller commented, Our students will benefit tremendously. Chris's academic credentials are wide-ranging, with advanced degrees in both performance and music theory. He is a recognized performer, composer and arranger., Stover is the school's third full-time faculty member,
Stover leads his own large ensemble as well as the Christopher Stover Quintet, and is a first-call performer in the Northwest, equally adept at jazz, Afro-Cuban music, Brazilian music, and new music. His second recording of original compositions was released this past spring as well as a new quintet recording, More Zero (Origin Records). He has appeared on more than 60 additional albums (including recordings for Omnitone, Origin, and Sub Pop).
Stover's scholarship explores the malleability of rhythmic constructs in Cuban, Brazilian, and West African music. He edited The Living Tradition of Jazz by Steve Treseler, Creative Music Adventures (2008). His first book Musical Currents from the Left Coast was published in 2008 by Cambridge Scholars Press.