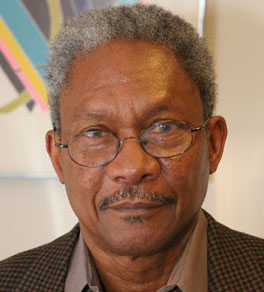 Dennis Derryck's Corbin Hill Road Farm Share Wins Wallace Center Grant

The New York Times has taken note. So has the New York Daily News. And now, Dennis Derryck's Corbin Hill Road Farm Share has been recognized with a grant from the Wallace Healthy Urban Food Enterprise Development Center (HUFED), as one of the nation's leading food justice efforts. The HUFED, a USDA program administered by the Wallace Center, funds methods to increase impoverished and minority communities' access to healthful and sustainable food.
Derryck, who serves as Professor of Professional Practice at the Milano School of International Affairs, Management, and Urban Policy, and, began the Corbin Hill Road Farm project three years ago with the goal of bring local produce to food deserts, like the South Bronx. The program runs on a Community Supported Agriculture (CSA) model, in which city dwellers buy farm shares and receive a portion of a farm's seasonal produce. But while traditional CSAs tend to be prohibitively expensive, Derryck has adjusted the model (for instance, charging weekly fees, rather than season-long fees) and solicited the support of non-profit organizations, to make Corbin Hill Road Farm's good more accessible.
In a recent paper in The Journal of Agriculture, Food Systems and Community Development, co-authors Derryck and Tishman Environment and Design Center Chair Nevin Cohen noted that non-profit involvement has been key to the success of the Corbin Hill Road Farm model, indicating that the support of HUFED will be instrumental in expanding and supporting Derryck's vision for bringing better food to underserved New Yorkers.