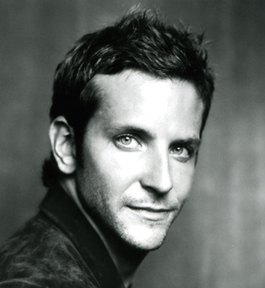 Sexiest Man Alive Is (Of Course) A New School Grad
Who says you have to choose between brains and beauty? Not People magazine's 2011 Sexiest Man Alive Bradley Cooper, who received his MFA in Acting from The New School in 2000. Cooper has starred in Limitless, The Hangover, He's Just Not That Into You, and New School New_S favorite Wet Hot American Summer.
Cooper's looks, impeccable French, and his motorcycle are all listed by People as reasons for his chart-topping sexiness. Yet somehow the magazine overlooked his New School degree. Then again, maybe it goes without saying that intensive performing arts study at the nation's leading progressive university would add to anyone's appeal.
Visit www.newschool.edu/drama learn more about The New School for Drama.