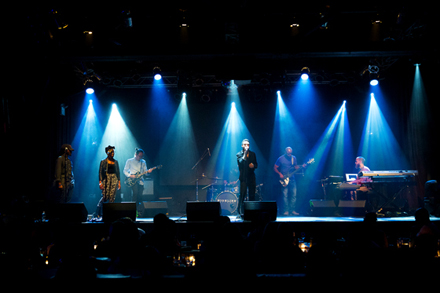 The Rhythm of a Reunion: A Jazz Alumni Concert Slideshow
How does one salute an educational community known for its staggeringly diverse musical talent, faculty virtuosos, and boundary-pushing students? Strike up the band, of course!
That's what the School of Jazz did last month during its annual Jazz Alumni Concert at the Highline Ballroom in Chelsea. For the third year in a row (one can never celebrate success too much), current students, faculty, alumni and the musically savvy public paid tribute to over 25 years of notable achievement. Performance featured three generations of Jazz alumni, including the acclaimed Bilal Oliver, whose work draws from jazz, soul, and hip-hop; Gilad Hekselman, a rising star Israeli guitarist; and Eddie Barbash with The Amigos Band, a collective dedicated to performing and creating American music through the traditions of collaboration and improvisation. The collective was joined by frequent collaborator and highly-regarded singer Brianna Thomas.
Scroll through the slideshow below for a recap of the night.