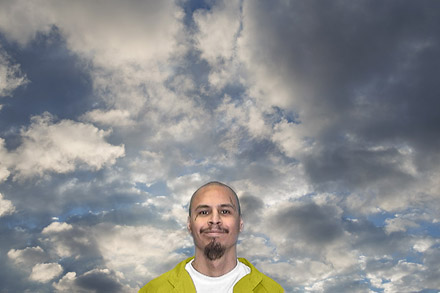 Photo Requests From Solitary
Human beings are social animals. We crave attention and interaction. Isolation is, in the words of one man who was held for years in solitary confinement, "life negating emptiness." When an individual is kept in extreme sensory deprivation for years or decades, what visions come to their mind's eye?
This semester, a group of students from divisions around The New School are finding out, and helping to make them come true, as part of the class Photo Requests From Solitary. In the process, they're getting a crash course in how art and design can impact social justice problems. The class is co-taught by Jeanine Oleson, assistant professor in Parsons' School of Art, Media, and Technology, and Jean Casella, director of advocacy group Solitary Watch, and is made possible through a partnership with Laurie Jo Reynolds at Tamms Year Ten. The class focuses on a project Oleson has been developing for six years.
In 2007, Oleson began working with a group of activists and artists to improve the conditions for solitary confinement prisoners at Tamms Supermax Prison in Illinois, spearheaded by Reynolds and Tamms Year Ten. At first, says Oleson, the group wrote poetry and mailed it to the inmates. "Eventually the inmates were like, this is great, but could you maybe help us a little?," she says.
The group then began doing more conventional advocacy work—legislative outreach and lobbying. As a way to draw attention to that work, they asked prisoners, many of whom don't see another human being's face for days or weeks on end, what images they would like to be sent. They then contacted artists and designers who fulfilled the requests.
"The requests are really specific and strange," says Oleson. "Mostly people are just happy for some attention." Inmates have asked for pictures of sad clowns, roaring lions, flags, buildings, loved ones, and much more; you can view a few examples in the gallery above.
A 2005 study from The Vera Institute of Justice reports that more than 80,000 people are being held in solitary confinement in the United States. These men and women are kept in cells, totally isolated from the outside world, for 22 to 24 hours a day, according to Solitary Watch. They spend time outside of their cells only to shower or exercise, both of which are also done alone.
"The thing that's the most damaging isn't lack of access to images," says Oleson, "it's lack of access to people. That's what's considered torture."
Tamms Supermax closed in January of this year, but Oleson has continued the project, along with Solitary Watch and other partners, in New York and California. Students in her class have helped put together an exhibition of the photos, are helping to fulfill more prisoner requests, and are learning about the issues around solitary confinement. "Students are encouraged to think about social responsibility as a part of art and design," says Oleson. "With this project, you have to."