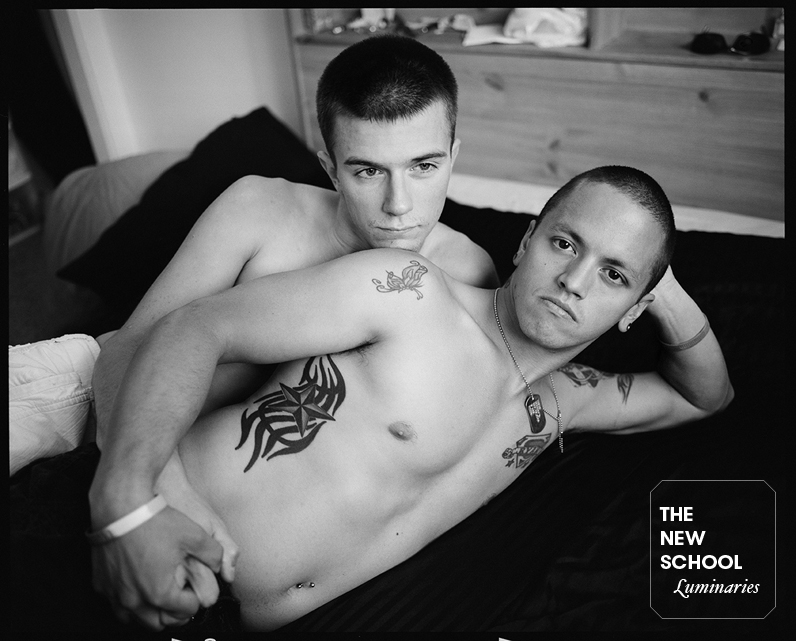 A Photographer Sheds Light on "Gays in the Military"
That day in November of 2009 began just like any other for Vincent Cianni. The documentary photographer and Parsons The New School for Design professor was working in his studio in the Hudson Valley of New York, listening to NPR. Then an interview with the mother of a gay service member came on the air.
"Her son had just been discharged based on revelations of his sexuality," said Cianni. "I had a very personal connection to the woman and to the issue. She was so strong and hopeful, despite the uncertain future and injustice done to her son."
Cianni contacted the mother, who put him in touch with her son, Nathanael Bodon. "I wanted to do more about this civil rights issue," said Cianni, "and the best way to do that was to photograph its pervasiveness in the military system." Bodon would be the first of about 120 former and current service members he would interview and photograph over the course of three and a half years.
Cianni's "Gays in the Military" photo essay looks at the 200-year history of the ban on homosexuality in the military. Started when "don't ask don't tell" was still in place, the project (published in part in last week's New York Times) features testimonials and portraits of gay men and women and the harassment, fear, and discrimination they faced while serving and afterwards.
Following six months of initial research on the subject, Cianni was awarded a 2010 Faculty Fund from The New School, which would aid in the execution of his documentary. "The award gave me the opportunity to follow up with a lot of contacts I had amassed in the beginning," he said. Cianni took two roads trips in the summer of 2010, down the east and west coasts of the United States, where he was able to meet and photograph nearly a third of the subjects of his project. Cianni shot the entire piece on analogue film using a medium format Mamiya 7 camera.
Asked what's changed since the beginning of his project and the subsequent repeal of "don't ask don't tell," Cianni comments on the efficiency of the military organization. "The military is like a well-oiled machine," he said. "New law and policy are adopted so easily because of its hierarchical nature and how rigidly the organizational structure conforms to rules." It took less than a year for the military to implement new policies in relation to homosexuality.
That structure isn't the only aspect prompting change in the military. "Attitudes in general are shifting, with a younger generation and the aid of technological innovation contributing to a more accepting culture," said Cianni.
See excerpts from "Gays in the Military" and read an interview with Cianni in the New York Times.