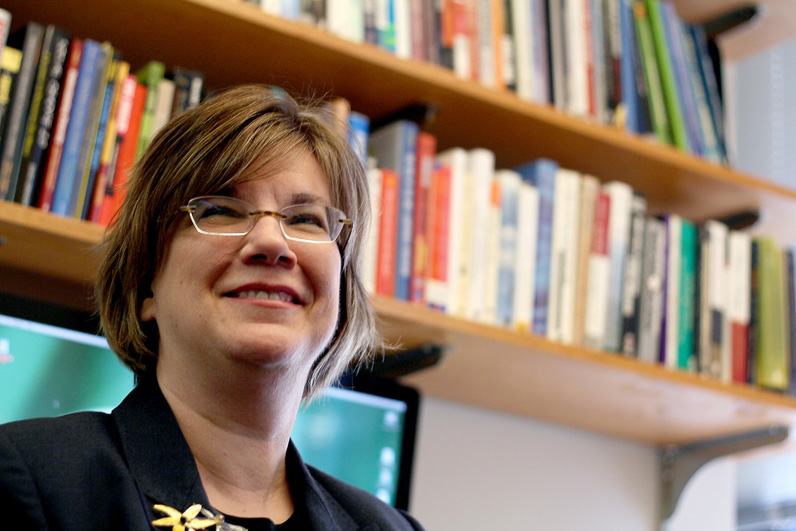 Reinventing Management Education
Business schools no longer want to be just the best in the world; they want to be the best for the world. The Milano School of International Affairs, Management, and Urban Policy offers a model that other schools can look to promote public good through their curriculum.
Organized by Mary Watson, associate dean of Milano, 20 leaders and educators from around the world gathered in January at The New School for the inaugural meeting of the 50+20 Innovation Cohort. Founded in accordance with the UN's Principles of Responsible Management Education and in part by the Globally Responsive Leadership Initiative, the cohort will meet four times in 2014 to discuss reorienting management education toward a more sustainable future.
"Milano is a model for the goals of the 50+20 group," says Watson. "We're at the intersection of the social sciences and a design-based approach to social problems. At Milano, we co-create projects and initiatives for social good with external partners; we're interdisciplinary and bring aspects of design into our curriculum; and the students work as a collective rather than as individuals." Watson feels that is what others in the 50 + 20 group can learn from The New School.
At Milano, students and professors lead by example. "Civic engagement, systemic change, and broad community collaboration are all areas where Milano faculty, students, and alumni work on the leading edge," says Watson. There are tangible projects to prove it, too: Corbin Hill Road Farm, started by faculty member Dennis Derryck; Rebuilding Together NYC, an affordable housing initiative led by alumna Jenn Terry; and the collaboration with the Center for Social Innovation, which supports New School projects that focus on social change. The cohort visited these project sites to learn about "The New School way," to borrow Watson's term.
However, one university can't transform management education by itself. That's why the cohort is focusing on three key initiatives, which were discussed during the three-day meeting at The New School: changing the business school accreditation process, building peer hub networks, and advocating for curriculum change.
Attendees left with no lack of inspiration. "Participating in the cohort meeting at The New School changed many of my perceptions," said says Edith Littich, the vice- rector of academic programs and student affairs at Vienna University. "New York is no longer just a bustling city being highly attractive for visitors, but a community of distinct neighborhoods with unique challenges and opportunities—including opportunities for change that can improve the lives of many."
The 50+20 group will next meet at the University of Oulu in Finland. You can find more information about the group on the 50+20 website.