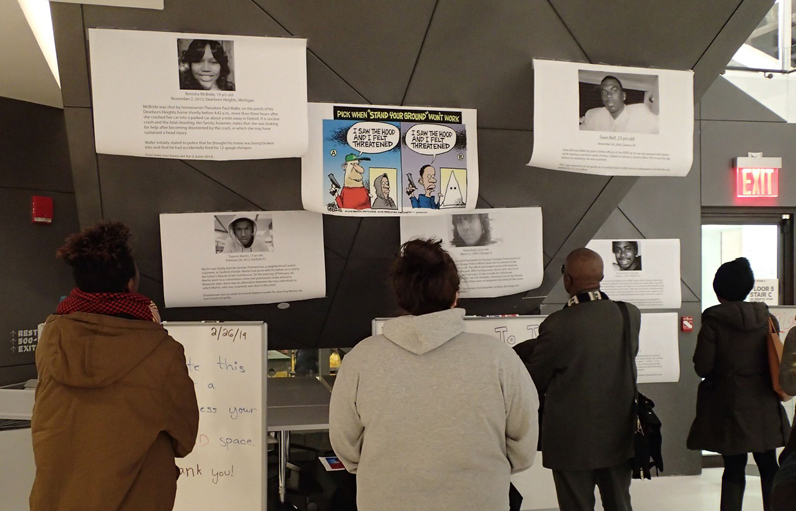 Stand Your Ground and Tragic Acts of Injustice: A Memorial and Conversation, March 12
In the wake of the controversial trial of Michael Dunn, who was acquitted of first-degree murder for shooting at four teenagers and killing one, Americans are once again re-examining "Stand Your Ground" laws, which permit individuals to shoot when they feel threatened. Under such a law, George Zimmerman was acquitted of killing Trayvon Martin, and Dunn avoided a harsher penalty (although he will still serve decades in prison). These cases and many others highlight a crisis in American law and culture: lax or non-existent penalties for non-black men who kill young black men.
What accounts for the persistence of unequal treatment? Are black lives devalued by the criminal justice system? What can our community do to address ingrained systems of oppression?
With these tragedies in mind, the Social Justice Committee community has installed a memorial display in the Social Justice Hub on the 5th floor of the University Center for the New School. New School community members are invited to leave comments and remarks in remembrance of lives lost to this type of violence. In addition, a community discussion will be held on Wednesday, March 12, from 4:00-6:00 p.m. in the hub to brainstorm next steps and further ways of responding to and preventing these tragedies.