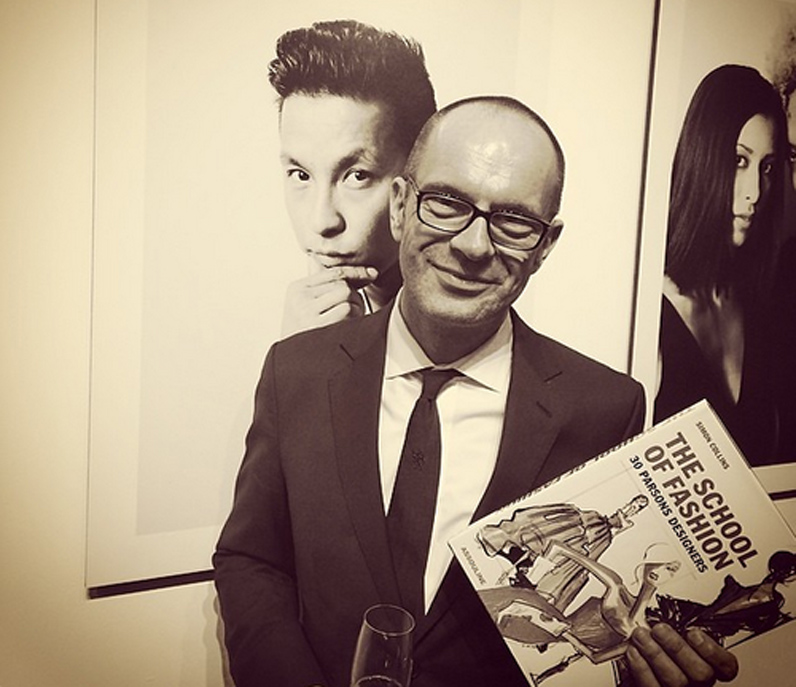 A Very Creative Process
[soundcloud id='147053237′]
"You know, I can't really take credit for the idea," says Simon Collins in the opening seconds of our latest Research Radio podcast. "It's such an obvious topic, and I'm just the guy who put it together." The former creative director and current dean of Fashion at Parsons The New School for Design is talking about his recently released tome, The Fashion School, 30 Parsons Designers. For over a century, the legendary fashion program at Parsons has trained some of the best American designers in fashion, from Donna Karan, to Jason Wu and Jenna Lyons. The Fashion School takes a look back on some of the school's most celebrated former students.
Collins recently spoke with Research Radio about the book, uncovering some interesting themes into the designers' creative processes fostered from "the Parsons way."
To purchase or learn more about The Fashion School, visit the website of its publisher, Assouline. Visit Collins' website at http://www.thehouseofcollins.com/. Catch up with the annual Parsons Benefit at http://www.newschool.edu/parsons/fashion-benefit/. 
Don't forget to subscribe to Research Radio on iTunes.
Research Radio is a New School podcast series that explores academic inquiry at the university. Our faculty and students have been researching pressing social and scientific issues, from sustainability to psychology to politics, for nearly a century–and now you can hear about their latest findings.