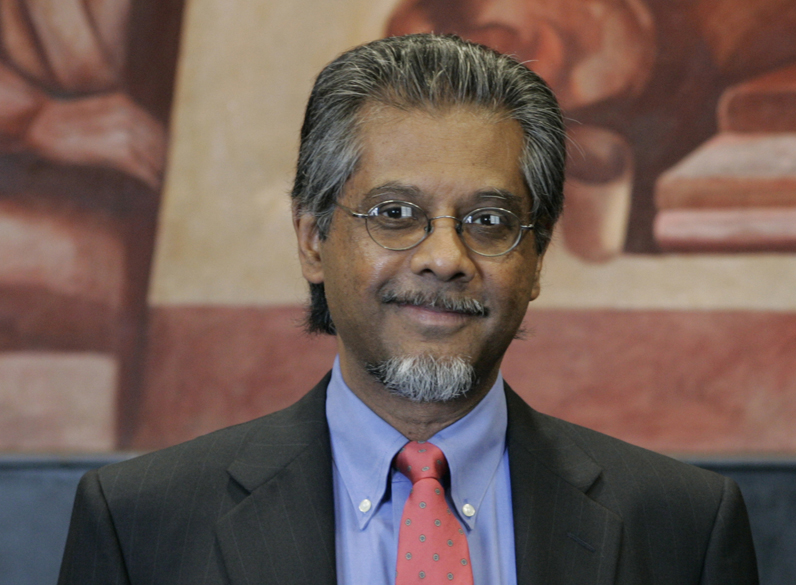 Anwar Shaikh Featured in Eminent Economists II
As one of the world's leading heterodox economists, Anwar Shaikh has taught at The New School for Social Research for more than 30 years, authored three books and six-dozen articles. Now, his contributions have been recognized by Cambridge University Press's recently released second volume of Eminent Economists, a compendium of essays on the personal philosophies and theoretical approaches of influential living economists.
In his essay, Shaikh recounts how personal experience and study led him to his heterodox orientation. Heterodox economics encompasses post-Keynesian, feminist, Marxist, and Institutionalist approaches, among others. Shaikh's particular research combines a rigorous scientific focus on growth, international trade, and financial markets with a focus on the unequal outcomes of market processes.  "There is no such thing as a value-free or socially-neutral economics," he writes.
Shaikh had an uncommonly global youth: he was born in Karachi, Pakistan, but his family traveled a great deal with stints in Kuwait, Nigeria, Malaysia, Canada and New York. (Indeed, he earned his New York City credentials early on as a student at Stuyvesant High School). As an undergraduate at Princeton during the heated late 1960'sShaikh experienced many moments of political awakening: he attended talks by Malcolm X, Martin Luther King, Jr., and witnessed aggressive conservative reactions to these visits, including students' hoisting of Confederate flags in support of a visit from the segregationist Mississippi Governor Ross Barnett. As a graduate student at Columbia in the early 1970's he met the legendary post Keynesian economist Joan Robinson and remained in touch with her thereafter.
In addition, Shaikh writes, his approach to economics was also influenced by his experiences in "Kuwait, where I came to wonder why there so many poor people in such a fabulously rich country. The same question came up in New York as I shuttled between the poverty of Harlem and the privilege of Columbia."
The New School for Social Research has long been a standard-bearer for heterodox economics. Shaikh notes that of the more than two-dozen economists profiled in Eminent Economists II, two of the heterodox practitioners (Paul Davidson and himself) have been affiliated with The New School.
"I've been lucky enough to be included in this volume, but in fact this is what we all do in the Economics department at NSSR," said Shaikh.  "We have always provided an alternate perspective on the profession and an alternate analysis of the world."
A version of Shaikh's essay is available on his homepage.