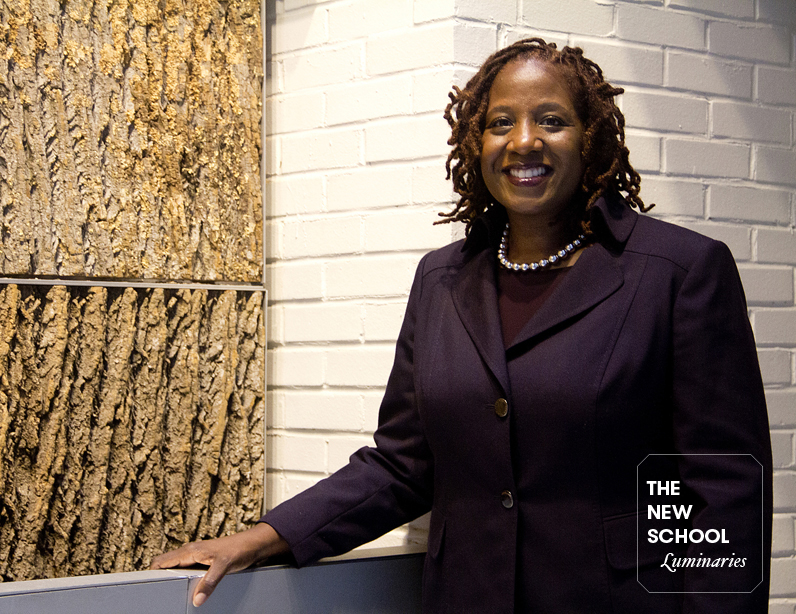 Michelle DePass on Environmental Policies, Milano and More
When Nick Powell, City Hall Bureau Chief for City & State was looking for someone to sit down and discuss the two most recent New York City Mayors' records on environmental policy, Michelle DePass, dean of the Milano School of International Affairs, Management, and Urban Policy seemed the obvious choice. She has, after all, led international and environmental initiatives at both the Ford Foundation and the Environmental Protection Agency (EPA) and been a leader in the emerging environmental justice movement in New York City, the Northeast, and the nation for many years.
In evaluating Mayor Bloomberg's environmental policy as a whole now that he is out of office, DePass said she would "rate him highly when it comes to environmental thinking and environmental planning." She also pointed out that in planting trees and developing opportunities for green roofs, Bloomberg paid attention to when these issues had an opportunity to be integrated with city infrastructure.
DePass also had a positive outlook for Mayor Bill de Blasio and his administration, commenting that while it is still too early to tell, she is encouraged by recent appointees and leadership changes affecting offices working on issues of equity and environmental justice. She hopes Mayor de Blasio will soon come out with an integrated plan, making these areas a priority.
Listen to the full interview here, which also delves into the complicated process that plays out between the federal, state, and city governments when responding to emergencies, and how the Milano School is helping to develop future leaders.