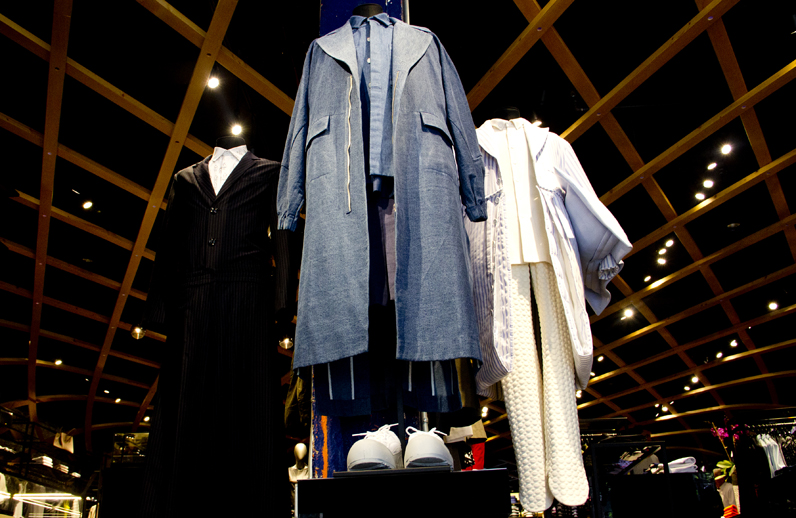 Student Work at Hugo Boss
For 10 lucky Parsons seniors, window-shopping never felt so good. The work of Youngji Cho, Felicity Cooney, Hye Gin Hamm, Moonkyung Hwang, Inseop Keum, Jennifer Lee, Simon Li, Nick Palmer, Benji Peng, and Cerise Zelenetz is currently on display at the Meatpacking District location of HUGO BOSS, one of the world's most influential fashion brands.
The company, along with designer (and former Parsons student) Jason Wu, recently named BOSS' Artistic Director of Womenswear, will be honored at the 66th Annual Parsons Fashion Benefit on May 21. This year, for the first time ever, the event is being held in The New School's University Center, and is available to watch live and online at the university's Livestream page.