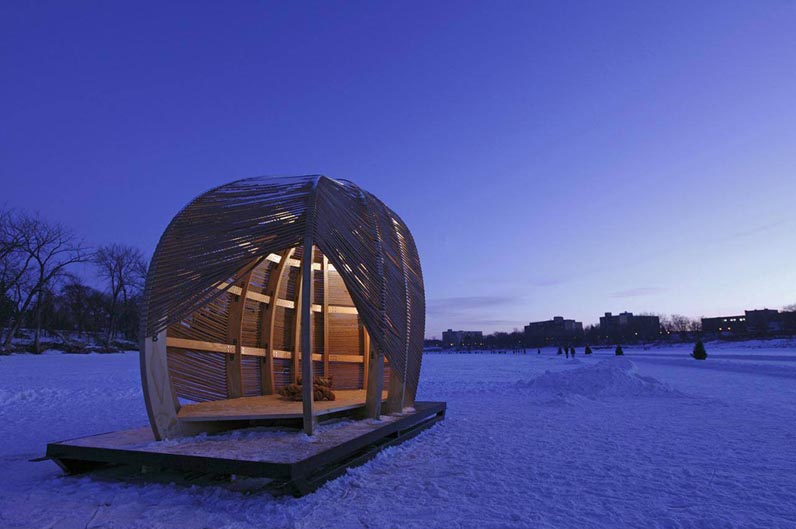 You Could Be at This Year's Architecture Biennale in Venice
This May, architecture site Floornature is offering architecture and photography students the chance to show off their work, and win an all-expenses-paid trip to Italy.
Floornature, in collaboration with Parsons The New School for Design and IUSVE (Salesian Pontifical University of Venice), is asking students to submit their work for the third edition of its international architecture and urban photography contest, Next Landmark 2014. Young architects, engineers, landscape architects, urban planners, photographers and designers should not miss the opportunity to showcase their work and draw attention to the talent this new generation of architects and architecture photographers has to offer.
Winners will receive an all expenses paid trip for two to the 14th Architecture Biennale in Venice this September. Winning submissions will also be featured at the event held at SpazioFMG for Architecture in Milan and on the Floornature.com blog.
Parsons' very own Alexis Kraft, assistant professor of architecture and director of the BFA in Architectural and Interior Design Program, School of Constructed Environments, will be judging the contest. Also included on the list of esteemed judges are: internationally renowned architects, Sergey Tchoban and Jürgen Riehm; Floornature.com Chairperson, Federica Minozzi; and architect historian and critic, Luca Mollinari.
Contest submissions are due by May 31. More details on the contest including rules and regulations, eligibility requirements and prize information can be found here.