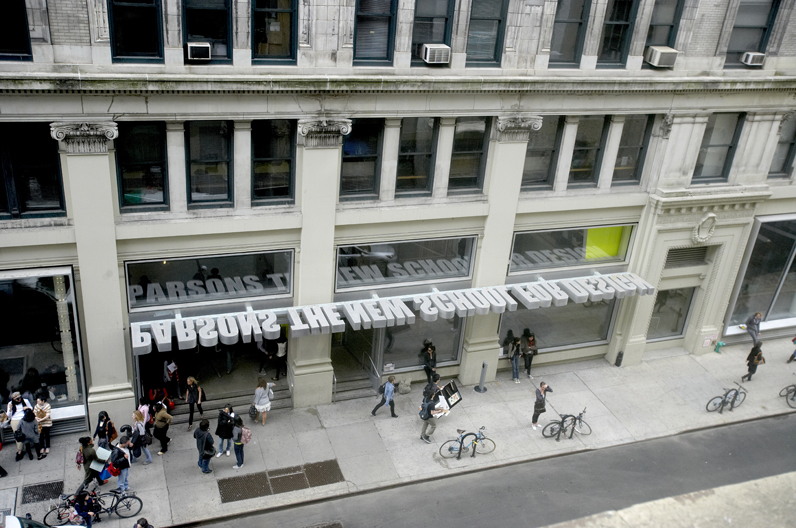 Parsons Architecture Lands in Graduate Program's Top 5 List
The students have spoken. Parsons The New School for Design has one of the top architecture programs in the country, according to Graduate Programs. The online ranking database surveyed students and recent graduates between September 2012 and April of this year. Participants were asked how their schools ranked in 15 categories including academic competitiveness, career support, financial aid, and quality of work. When the scores were tallied, the School of Constructed Environments at Parsons came in at number four, surpassing some impressive competition like Harvard, Rhode Island School of Design, and Yale.
The program focuses on a wide range of contemporary issues including socially conscious design; the interdisciplinary nature of architecture; infrastructural, natural, and sustainable systems; and experimentation. At the graduate level, students may pursue a Masters in Architecture (M.Arch), or a dual degree that pairs the M.Arch with an MFA in lighting design.
In addition to compiling online rankings from student feedback, the non-profit Graduate Programs Foundation gives out scholarships to prospective students and provides resources before, during, and after grad school. Visit the website for the complete list and more information.