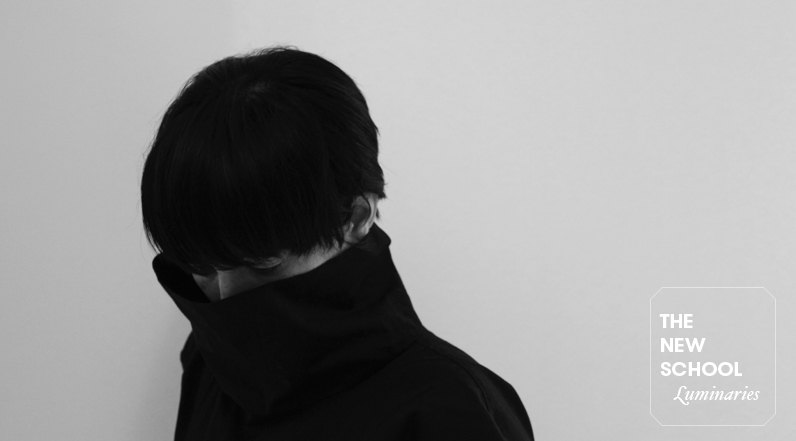 Designing Agents of Change
For Lucia Cuba, fashion design isn't just about aesthetics; it's about social justice. Since 2012, the activist/designer has been combining the two disciplines in her project Artículo 6, which addresses the forced sterilizations implemented by Alberto Fujimori in Peru between 1996-2000. Using testimonies from the policy's victims, political speeches, documents, and laws printed on textiles as the raw materials for garments, Cuba's designs are further developed in installations, meta-garments, performances, workshops, videos and photography. Through the project, the Parsons Fashion Design and Society MFA graduate is shedding light on an injustice through her own style of socially conscious art, which she nurtured while here at The New School.
Originally hailing from Lima, Peru, the Fulbright Scholar came to New York in 2010 to study in the Fashion Design and Society MFA program's inaugural year. For Cuba, Parsons was a unique "community of people with diverse educational and cultural rituals" that never failed to impress her. "I had the chance to meet really amazing people that also understood fashion design from a broader and interdisciplinary perspective," she says. "The biggest takeaway from my experience at Parsons," the distinguished alumna explains, "is to be persistent and even more consistent in what I consider valuable."
Interdisciplinary, complex, and socially conscious only scratch the surface when it comes to describing Cuba's work as a fashion designer and artist. With four degrees in hand (including two masters and a doctorate), Cuba's intimate knowledge of body, gender and bio-politics run vibrant in her designs and exhibitions. For her, challenging the status quo and calling attention to social issues with designs is not just important, it's a way of life.
"I am constantly challenged by the very present and unfortunate idea that fashion design cannot contribute to society, or have a great social dimension and impact," says Cuba. Combating this notion, Cuba considers her garments as agents of change, sparking dialogue on politics and society in ways that traditional media cannot.
For more information on Lucia Cuba and her work, please visit her website: http://www.luciacuba.com/. Several of Cuba's Artículo 6 designs will be featured in an upcoming November exhibition entitled, "New Territories" at the Museum of Arts and Design in New York.