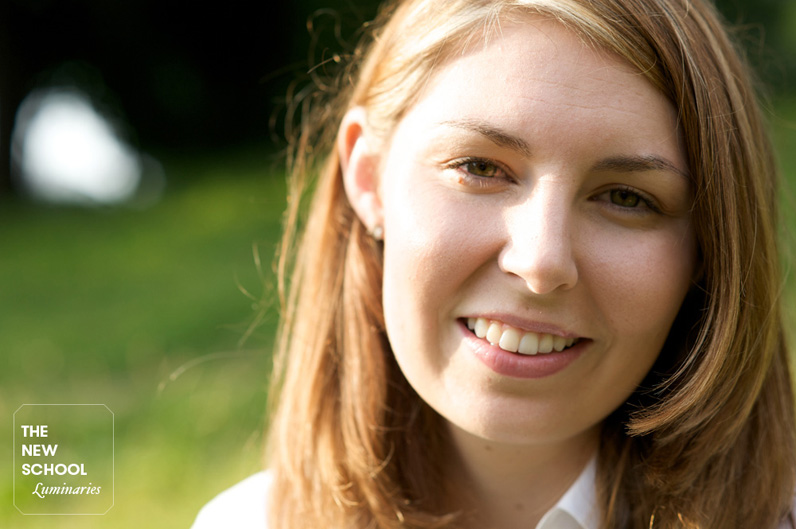 Paving the way for Equality in Public Health
As a cutting edge public health researcher, Dr. Brittany Charlton is constantly innovating. With her liberal arts background, public policy experience, and epidemiological training, the post-doctoral fellow at Harvard Medical School and Boston Children's Hospital addresses some of the most pressing public health issues of our time. Through her interdisciplinary research on reproductive and sexual health including HPV/cervical cancer, contraceptives, and LGBT health disparities, Charlton strives to highlight the ways society can achieve equality and improve public health.
For Charlton, affecting positive change and fighting for equality was an early priority. She grew up in Sonoma County, California and from a young age gathered nightly around the dinner table where her family discussed issues like social justice movements. More importantly, they discussed ways to create positive change. As a teenager, she consumed the work of theorists like Michel Foucault and Judith Butler, which compelled her to think critically about gender and sexuality. In her search for a progressive, liberal arts college that would challenge her and fuel her budding intellectual curiosities, Charlton landed at Eugene Lang College The New School for Liberal Arts.
In between watching modern dance performances at The Joyce Theater and standing in line for hours at Shake Shack as a student, Charlton witnessed the city's extreme health disparities firsthand. Struck by the number of homeless queer youth gathered at Christopher Street Pier, amongst other experiences, she grew passionate about devoting herself to addressing these disparities. Her senior thesis focused on hate crimes in New York City's transgender community including safety perceptions and police misconduct.
After graduation, Charlton worked to tie her academic experiences to community outreach and immersed herself in the field. She analyzed policy on Capitol Hill, moved to advocacy and political strategy at NARAL Pro-Choice New York and the Center for Reproductive Rights, and obtained clinical experience running a cervical cancer-screening program during her AmeriCorps national service at an LGBT community health center right here in NYC. "Our understanding of reproductive health disparities amongst the LGBT community is rapidly expanding," says the Lang alumna. "It's an exciting time to be in the field not only because of new knowledge production but also because we're identifying novel paths to health equity."
After completing her master's and doctoral degrees in epidemiology at the Harvard School of Public Health, she now faces the challenge of inadequate research funding. However, she and other researchers are thinking outside of traditional funding streams and collaborating with other entities—like foundations and private industry—to push the envelope in public health. Another way she's looking to stay at the forefront of the field: assembling a multidisciplinary research team of experts in epidemiology, health policy, and social science to explore how public policy and shifting policy environments affect the health of sexual minorities.
Every time she tackles a new research project or gets in front of a room of students wildly curious about epidemiology and public health, she remembers the impact of her diverse New School liberal arts education and those who mentored her along the way. Ann Snitow, Laura Liu, and Katayoun Chamany are amongst the most influential professors that guided Charlton's path throughout her time at Lang. "Their devotion to their respective fields, pedagogy, and students was inspiring," Charlton remarks. That same devotion is what she embodies in her field.
Read more about Charlton's research here: www.hsph.harvard.edu/women-gender-and-health/brittany-charlton/.