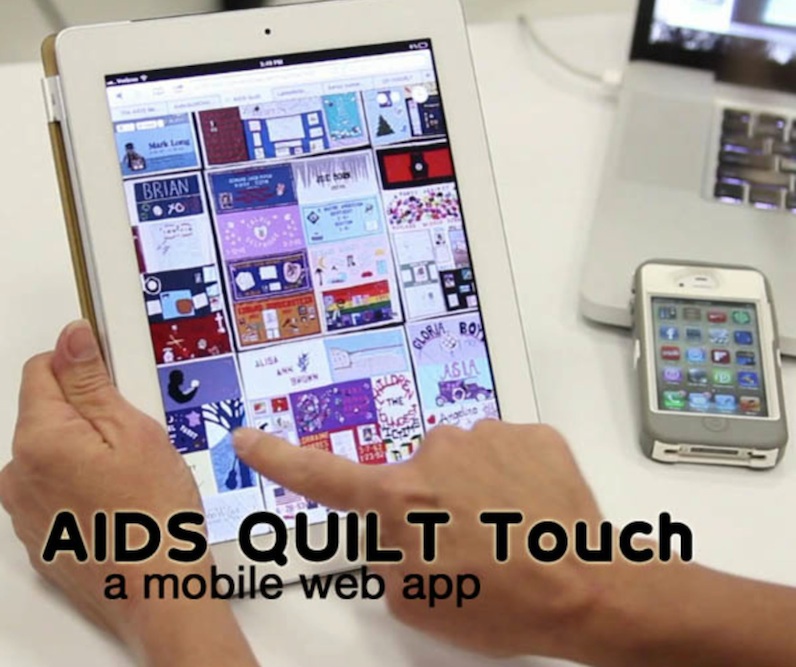 Digital Memories: Media Studies Dean Wins NEH Grant for AIDS Quilt Preservation Project
How do you ensure a grassroots, 48,000-piece art project will last? Anne Balsamo, dean of The New School for Public Engagement's School of Media Studies, is tackling that very challenge. Luckily, the National Endowment for the Humanities (NEH) just awarded her over $320,000 to do so.
Balsamo and her collaborators from the University of Iowa and Michigan State University received the Humanities Implementation Grant to develop AIDS Quilt Touch: Empowering Communities to Share and Preserve Cultural Heritage through Digital Storytelling. Conceived in 1985, the AIDS Quilt was a large-scale community response to a crisis that claimed American lives at an alarming rate in the 1980s and 1990s. Individuals submitted 3-by-6 foot sewn panels to honor their deceased loved ones. Balsamo, who has a background in interactive design, will use the NEH grant to help ensure each one of the AIDS Quilt stories lives on—digitally.
The new online database will allow users to browse the quilt's panels up close and submit their own stories; it builds on the current AIDS Quilt Touch mobile website where visitors can search for a name or sign a digital guest book. The initiative is in collaboration with the NAMES Project Foundation, which stewards the quilt, and photographed and digitized each of its panels.
Balsamo, whose works primarily explore the intersection of culture and technology, says that the grant will permit her team "to create an engaging public platform for the creation and archiving of stories about the AIDS Quilt." By cataloging the panels, which come from all fifty states and almost thirty foreign countries, the project can "create an appropriate digital memorial that helps preserve significant cultural memories about AIDS, art, and activism, and personal memories about those who died of HIV/AIDS who are commemorated on the Quilt," she says.
Visit AidsQuiltTouch.org for more information about the project or AidsQuilt.org to learn about the NAMES Project Foundation and the quilt's history.