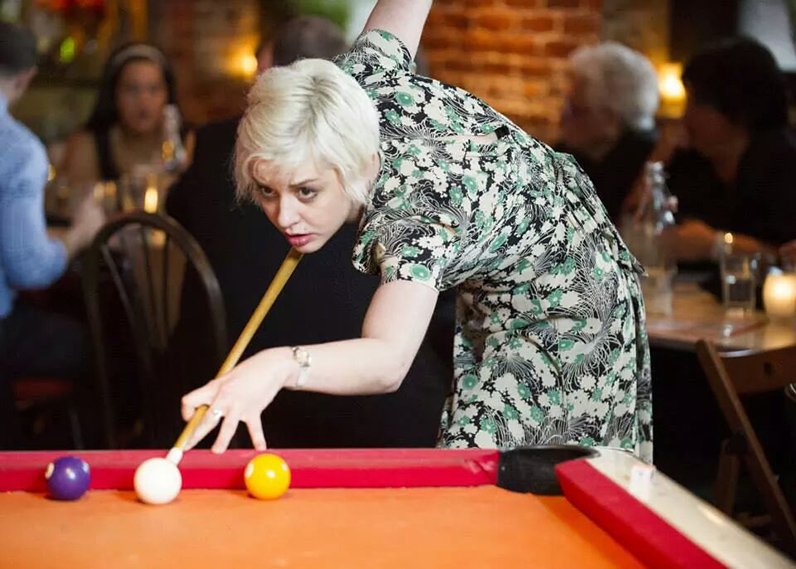 From The New School Free Press to Rolling Stone
When an old boss asked Elisabeth Garber-Paul if she wanted to work at Rolling Stone magazine, she responded with maniacal laughter from disbelief and an enthusiastic yes. That's how she recounts it, anyway. Not long after graduation, the Eugene Lang College The New School for Liberal Arts alumna and former editor-in-chief of The New School Free Press took her first steps into journalism's big leagues. Garber-Paul is now a writer and resident fact-checker for the behemoth music, pop culture and politics publication.
She recently spoke about the influence of The New School on her career and her foray into journalism in an interview with On the Masthead.
 Garber-Paul cites her involvement with The New School Free Press as a major factor in jumpstarting her journalistic career. As a writer, opinions editor and later as editor-in-chief of the school paper, Garber-Paul learned industry fundamentals—how to write on deadline, write for an audience and work as a team, amongst other skills. "I would encourage everyone to be part of their school paper, whether they want to be in journalism or not," she says to On the Masthead.  "It teaches you a lot about how media works, how opinions get shaped and argued, about the fallibility in writers."
Encouraged by her former writing professor Jennifer Baumgardner, Garber-Paul took an internship at The Nation where she learned the art of pitching stories and fact-checking. The latter is what ultimately landed her a job at Rolling Stone. In her current role she writes about culture and music, like her recent story on Zola Jesus's new pop album, and fact-checks stories on national and international issues like gun control and climate change.
One of her favorite pieces she's published so far? Interviews with gunshot survivors for Rolling Stone's feature on gun violence in America: "Gun Violence Survivors Speak Out."
Read more of Garber-Paul's work at http://www.rollingstone.com/contributor/elisabeth-garber-paul.