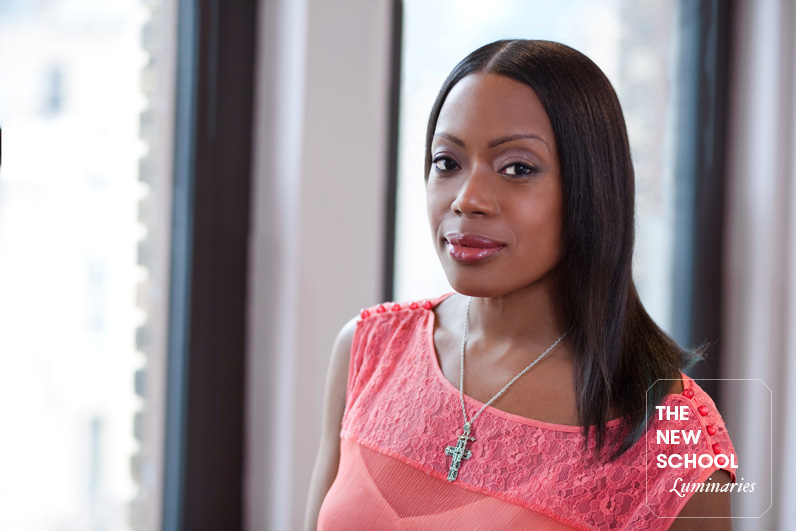 Accessible, Purposeful, Effortlessly Chic: That's Tracy Reese
Celebrated runway designer Tracy Reese, whose designs have been worn by First Lady Michelle Obama as well as celebrities such as Sarah Jessica Parker and Taylor Swift, did not always envision herself in fashion. Reese originally came from Detroit to Parsons The New School for Design with an eye on the Architecture program. She first entered Parsons on a scholarship to the summer program for high school students in 1980 on the recommendation of the head of her high school's art department. Immersed in and fascinated by the energy of New York City, Reese was inspired to take a new direction. "Having access to all the museums and textiles really expanded my vision," Reese explains. After learning about the fashion industry, she knew she'd be back at Parsons for college, but this time studying fashion design.
"At the time, Parsons was a very intimate environment," Reese recalls. "Students had plenty of one-on-one time with instructors, which was great." The main takeaway from Reese's time at Parsons was "Talent and hard work alone will not see you through; connections matter"—a principle she remembers to this day.
After her time at Parsons, Reese began her career in fashion as an apprentice to Martine Sitbon and later took a position as the Women's Portfolio design director at Perry Ellis. She released her ultra-feminine, polished ready-to-wear collection under her own label in 1996 to glowing reviews. Just two years later, she launched her second line, "plenty by Tracy Reese," which offers younger clientele designs with a bohemian spirit and playful color palette.
"We worked very hard at Parsons, doing whatever was necessary to turn out a great product. That experience helped me build a strong work ethic," says Reese when asked how her Parsons experience relates to her ongoing success in the industry.
Reese, now a Council of Fashion Designers of America (CFDA) board member, strives "to create beautiful clothing that is flattering to women and serves a useful purpose in customers' lives." While keeping the modern woman outfitted in versatile, effortlessly chic apparel, she is also addressing the ever-growing demand for accessible, easy-care designer fashions. Reese debuted completely machine-washable garments in partnership with Tide Pods® for her Fall 2014 collection. In a one-of-a-kind campaign, Reese asked fans to choose their favorite washable design through Pinterest. The winning design will be available for purchase in stores and online in the fall. In the coming months, Reese will also launch her first fragrance, available exclusively at Anthropologie.
For more information about Parsons The New School for Design, visit the website.