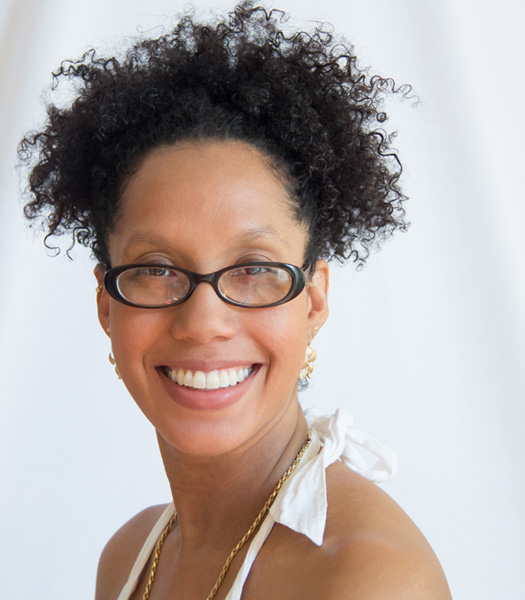 Author opens next chapter of her career at Brooklyn Book Festival
When Tiphanie Yanique began the Herculean task of penning her first full-length novel–the courageous, whimsical Land of Love and Drowning–she didn't have to look far for guidance and support.
"I feel so lucky to be among such successful writers," Yanique said of her fellow writers and colleagues at the School of Writing at The New School for Public Engagement. "They inspire me every day."
Yanique will continue to feel the love when she joins members of the New School community at the Brooklyn Book Festival, taking place on Sunday, September 21st, 10 am-6 pm at Borough Hall, 209 Joralemon Street, Brooklyn.
It's quite a crowd. The authors, who will command booths 512 and 513, include faculty members Jeffery Renard Allen, Mark Bibbins, Jonathan Dee, John Freeman, Elizabeth Gaffney, Ann Hood, Darcey Stienke, Lynne Tillman, Yanique and 12th Street Journal advisory board chair Rene Steinke; and alumni Coe Booth, Mira Jacob, Justin Taylor and Siobhan Vivian.
"Getting this wonderful gang of New School faculty together is going to be so fantastic," Yanique said.
Released this summer to critical acclaim, Land of Love and Drowning paints an enchanting, multi-generational portrait of a family in Saint Thomas, The Virgin Islands, weaving elements of magical realism, romance and the author's own ancestral history. Yanique, who was born in the Virgin Islands, was recently named a finalist in The Center for Fiction 2014 Flaherty-Dunnan First Novel Prize. She was recently interviewed for the New Yorker.
Referring to the inspiration for Land of Love and Drowning, Yanique spoke of a desire to present a truthful representation of the Virgin Islands and their inhabitants."I wanted to demonstrate that even though St. Thomas is an island with great alcohol and beautiful beaches, that we are a place of complex humanity, and visitors from other parts of the world should take notice of that," she says.