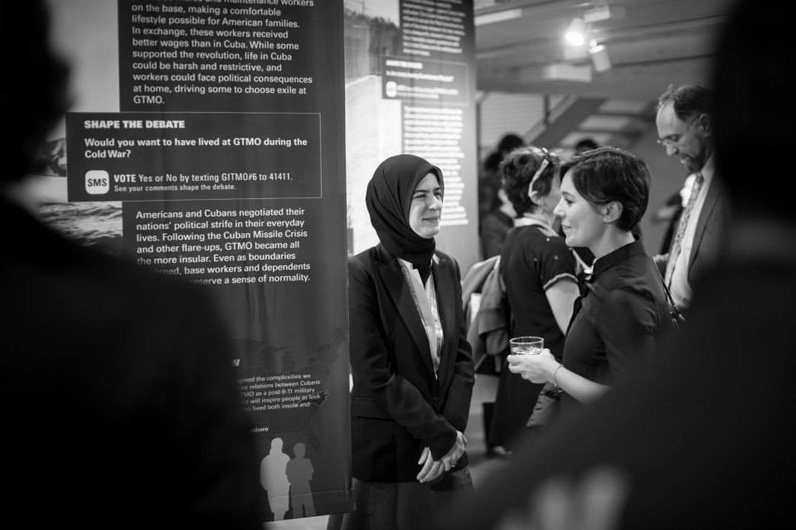 Grant Helps New School Bring Museum Education into the 21st Century
One might not think a museum is a site for enthralling discussions about society's most pressing issues, but The New School's Humanities Action Lab (HAL) is going to change that. Aided by a grant from the Institute of Museum and Library Services (IMLS) worth over $480,000, HAL is launching an innovative project that will improve the way museum exhibitions foster civic engagement.
Spearheaded by Laura Auricchio, Dean of the School of Undergraduate Studies, HAL is co-directed by Liz Sevcenko, former director of the International Coalition of Sites of Conscience, and Claire Potter, professor of history at The New School. HAL: Global Dialogues, directed by Sevcenko, will coordinate more than 10 museum studies and public history programs across the country to create an ongoing national museum training program. Partner universities – invitees include Brown, Duke, Northeastern, and the University of Iowa—will develop and teach a simultaneous curriculum to their students while coordinating with local museums and community organizations to explore a particular issue's community-level impact.
HAL: Global Dialogues is based on Servcenko's successful Guantánamo Public Memory Project (GPMP), an examination of the controversial US naval base's history, which resulted in an internationally touring exhibition. When looking for a host institution for this next iteration of the program, Sevcenko explained that "The New School was far and away the best choice – it brought a history of commitment to publicly engaged scholarship; an outstanding design program, and in general, an institutional culture of innovation and collaborative learning."
The project is closely tied to the university-wide Museum and Curatorial Studies minor that NSPE and Parsons launched this semester.The three-year IMLS grant will help Global Dialogues achieve its long-term goal of creating a national interdisciplinary museum education curriculum for the 21st century.
The program's inaugural cycle will focus on incarceration. During the 2014-2015 school year, nine classes at The New School will focus on researching the topic and designing digital presentation strategies. The exhibition is expected to launch in the spring of 2016.