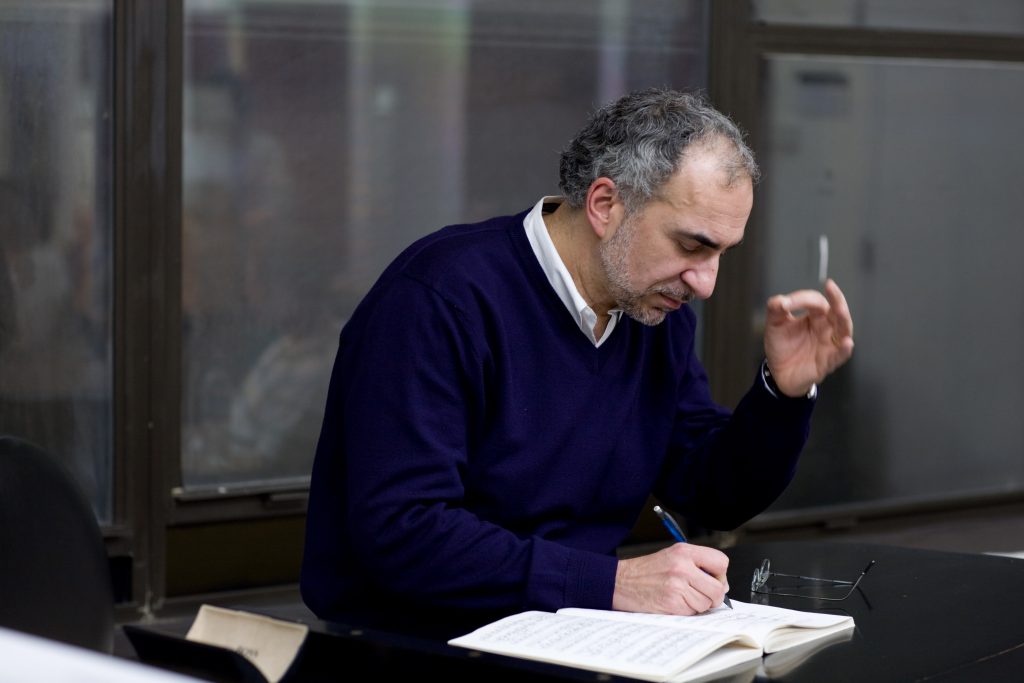 Mannes Shines at Glimmerglass
A summer residence takes on an entirely new definition if you're a musician. Last week, the population of Cooperstown, New York bid adieu to another bustling opera season with the Glimmerglass Festival. The festival's 2014 run showcased three operas, one musical, and some talented Mannes College The New School for Music artists. Mannes Opera's Joseph Colaneri completed his first turn in the highly anticipated role of music director. Not to stray from his forte, Colaneri also conducted the festival's well-received Madame Butterfly.
Since 1988, the Glimmerglass Young Artists' Program has trained young musicians to hone their professional skills in a supportive and educational environment. This year, four recent Mannes alumni were among the 40 participants chosen from over 1,000 applicants. Soprano Vanessa Isiguen (Professional Studies Diploma) performed the roll of Roberta Alden in An American Tragedy, with Kerriann Otaño (M.M. Performance '12) covering the roll. Alumni Nimrod David Pfeffer (M.M. Performance '10) and Edward Poll (M.M. Orchestral Conducting '14) were also able to sharpen their skills through the training program. Pfeffer served as assistant conductor for Madame Butterfly and An American Tragedy, while Poll helped steer Carousel and Ariadne in Naxos.
Learn more about the Glimmerglass Festival, which turns forty next year, and be sure to stay tuned for Mannes Opera's upcoming season with Colaneri at the helm.