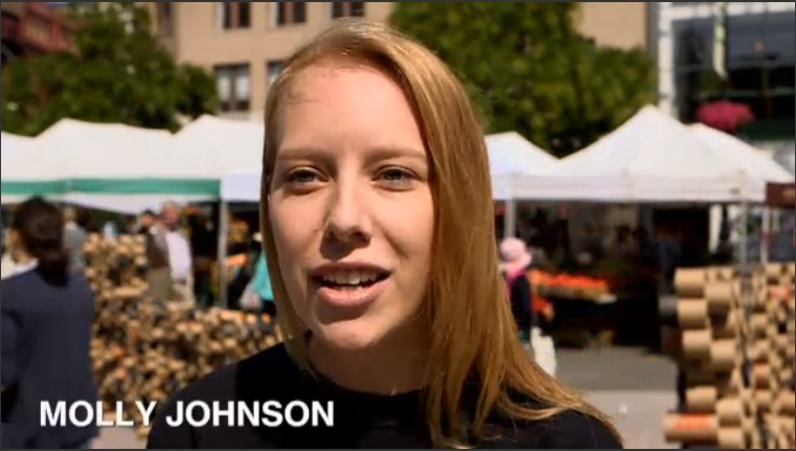 New School Community Speaks Out On Climate Change in MSNBC Segment
The Peoples Climate March attracted a flurry of media attention this weekend, but before the demonstration even began, members of The New School community had already scored some camera time with a major news network.
Converging on Union Square to construct a pop-up Awareness Kiosk, students and faculty from The School of Constructed Environments at Parsons The New School for Design were interviewed for an online video segment on MSNBC on September 20.
"Any time I hear a politician say we need to solve (climate change) for our children, my thought is 'I'm that grandchild," Molly Johnson, who studies Environmental Policy and Sustainability Management at Milano, said in the opening of the segment. "It's time for the world to band together and do something about it."
The Awareness Kiosk was one of the myriad activities that took place as part of Climate Action Week, a series of events highlighting The New School's commitment to tackling climate change, and the People's Climate March, a massive demonstration of which the university was an official leader and endorser.
Led by Parsons faculty members Daniel Michalik and Jeremy Barbour, students designed and built the kiosk from recycled materials. It served as an area for free public lecture and discussion events.