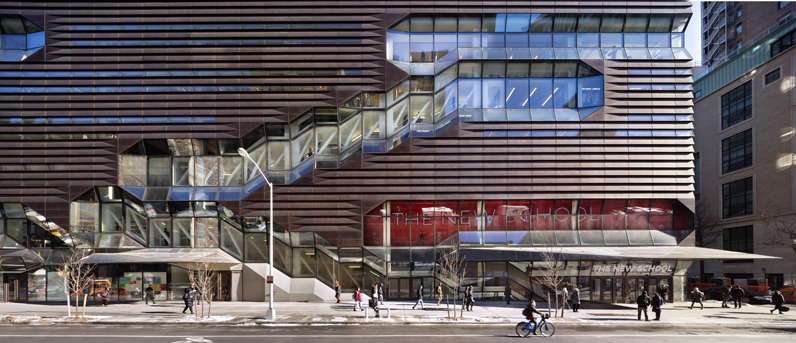 New School Tops US News and World Report College Rankings
In the search for America's most culturally diverse student body, as well as prevalence of intimate, seminar-style classes, look no further than our own Greenwich Village (and uptown musical hub) campus. The New School once again ranked first in the two categories in this year's U.S. News and World Report's Best Colleges issue.
[ctt tweet="For the 9th year in a row, US News listed The New School as America's top university for international undergraduates." coverup="AwI93″] Foreign students currently make up 31% of our undergraduate student body, creating a dynamic and global academic experience that is crucial to exploring thoughts and ideas in today's integrated world.
The New School was also named the First Tier national university with the highest proportion of classes with under 20 students. The mold harks back to our century-tested pedagogy, which encourages learning through hands-on immersive projects and critical exposure to works in small seminar style classes. [ctt tweet="89% of the The New School's classes enroll fewer than 20 students." coverup="2qmT_"]