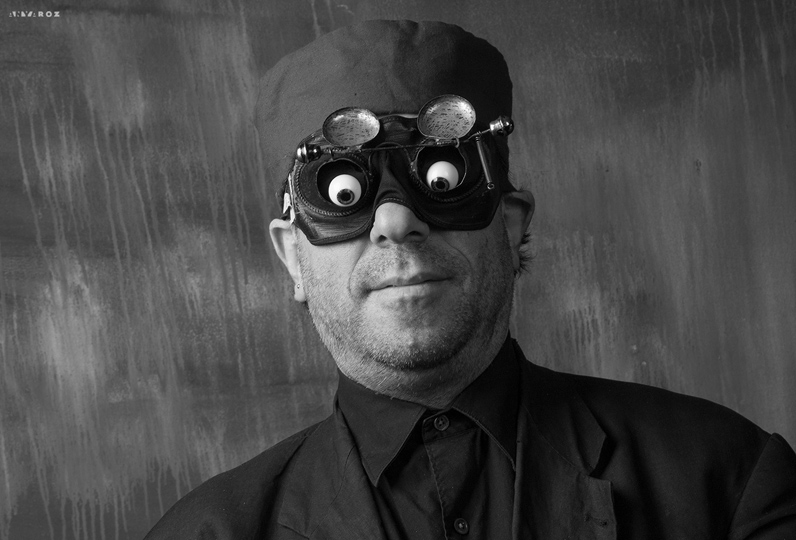 Sonic Gurus Talk Music-Making at Monthly Live/Podcast Discussion Series
As the co-founder and chief songwriter for the soul-stirring Yiddish ensemble, The Klezmatics, Frank London usually lets his trumpet do the talking.
But this month, the Grammy Award-winning musician will trade his instrument for a microphone when he kicks off the second season of Make Music Monthly, a series featuring in-depth discussions with noted musical authorities on the art of music-making.
Presented by Make Music New York and The New School for Jazz and Contemporary Music, the series is recorded live at Cornelia Street Café, an historic hub for artists and musicians in Greenwich Village.
This fall, the series' focus turns to musical traditions from around the globe, with appearances by London on September 23; Hiroya Miura, composer and musicologist, on October 21; and Juan Gutiérrez, percussionist and co-founder of celebrated Puerto Rican ensemble Les Pleneros de la 21, on November 18.
The discussions, hosted by Make Music New York founder Aaron Friedman, will be recorded and published as podcasts on the Make Music New York and The New School websites.
Conversations begin at 6:00 pm, downstairs at the Cornelia Street Cafe, 29 Cornelia Street, New York City. There is no cover charge for the event, but there is an $8 food/drink minimum.
Read on for Make Music Monthly series fall schedule:
On September 23, Grammy-winning trumpeter Frank London, co-founder of The Klezmatics, will talk about klezmer, in a conversation co-presented with the National Yiddish Theatre-Folksbiene.
On October 21, composer and musicologist Hiroya Miura will discuss Gagaku, the ancient imperial court, in a conversation co-presented with the Institute for Medieval Japanese Studies-Japanese Cultural Heritage Initiatives.
On November 18, percussionist Juan Gutiérrez, co-founder of the celebrated ensemble Los Pleneros de la 21, will discuss and demonstrate Puerto Rican bomba and plena music in a conversation co-presented with his band.
About Make Music New York:
Make Music New York is a live, free musical celebration across New York City that takes place twice a year, on the summer and winter solstices. For more information, go here.