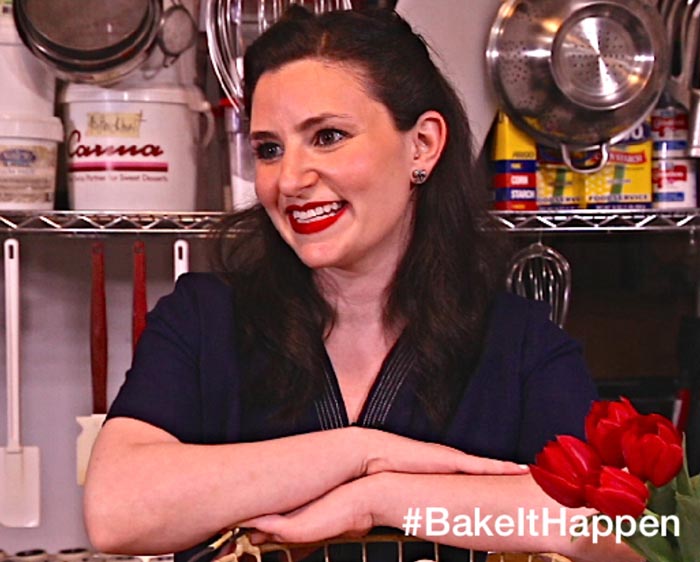 Alumna, Bakery Owner Embarks on Sweet Social Mission
Amy Chasan has a sweet business plan, but there's more to it than just brownies, cupcakes and cookies.
Chasan, a New School alumna and owner of Sweet Generation, a New York City-based bakery, supports art education by donating a cut of her sales to nonprofit arts organizations.
Now, that mission, along with the size of Chasan's menu, is about to expand with the opening of her new storefront in New York City's East Village early next year. "By growing my business, I hope to scale Sweet Generation's social impact on young people who need it most," Chasan says.
A graduate of the Milano School of International Affairs, Management, and Urban Policy's Nonprofit Management Program, Chasan has leveraged her academic experience, including classes in Fundraising and Development and Social Entrepreneurship, into a profitable business with philanthropic ends.
"At Milano, I was able to study different kinds of hybrid model organizations and to think about how I could advance my mission and grow my business most successfully," says Chasan, who also started an internship program that teaches baking, work readiness and entrepreneurship to teens and young adults from low-income communities.
Chasan also got a boost from her alma mater in the form of a New Challenge grant. The annual ideas competition recognizes New School students who are committed to confronting social and environmental challenges on a local or global scale in innovative ways.
Chasan certainly fits the mold. She's made it so that every time you bite into one of her Strawberry Malted Milkshake Cupcakes or Orange Zest Dark Chocolate Chunk Cookies, you're also expanding access to art education.
And for the successful business owner, that mission is more than just icing on the cake.
To learn more about Sweet Generation, go online.