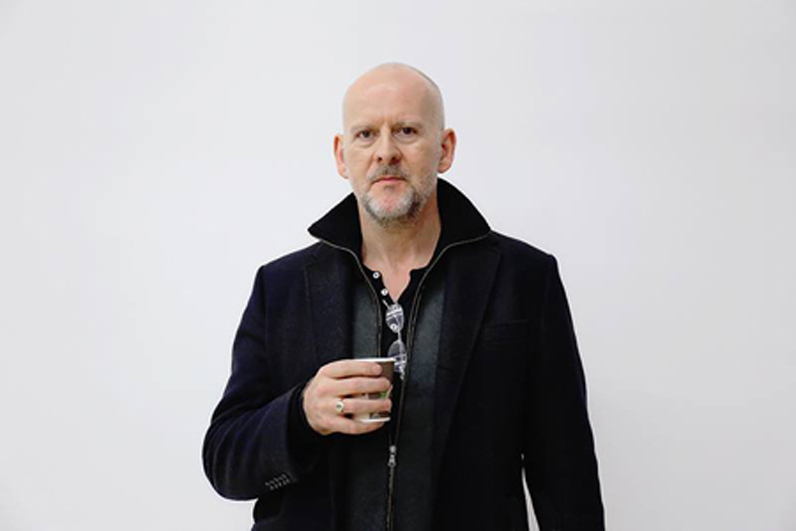 Innovative Ways for Emerging Scholars to Study the Social Sciences
Throughout its nearly 100-year history, The New School for Social Research has dedicated itself to challenging and reconfiguring disciplinary boundaries.
Boasting an ever-evolving curriculum that is both timely and timeless, [ctt tweet="NSSR continues to find creative ways for emerging scholars to engage with the social sciences and the humanities" coverup="Bk_Oz"]—from addressing issues of migration and mobility to exposing capitalism to critical and ethical scrutiny from numerous disciplinary perspectives.
NSSR is carrying forward this tradition, launching two new programs that reflect the school's spirit of collaboration, innovation, and political and intellectual risk taking.
The new programs are the Graduate Institute for Design, Ethnography, and Social Thought (GIDEST) and the Institute for Critical Social Inquiry (ICSI). GIDEST is a research institute offering ten fellowships to New School faculty and doctoral candidates and a dynamic interdisciplinary environment in which members of the university community can develop their research; ICSI is a series of intensive weeklong seminars in which emerging scholars work alongside eminent thinkers on a wide range of topics.
"All of the new centers formed at NSSR over the past two years—GIDEST, ICSI, the Zolberg Institute on Migration and Mobility, the Robert L. Heilbroner Center for Capitalism Studies—are interdisciplinary and take us in new directions that engage faculty and graduate students from different departments within, and even outside of, NSSR," said William Milberg, dean of NSSR. "Our traditional departments are strong, and it is an exciting moment for us as we move into new intellectual and geographical spaces that promote interesting combinations of knowledge."
At ICSI, which will be held this summer, emerging scholars and eminent thinkers will take part in a series of intimate seminars on topics ranging from Heidegger to secularism to critical race theory. The institute's dream team of intellects includes Simon Critchley, Hans Jonas Professor at NSSR; Talal Asad, Distinguished Professor at the CUNY Graduate Center; and Patricia J. Williams, James L. Dohr Professor of Law at Columbia Law School.
ICSI is a refreshing and hugely important innovation that will bring NSSR's tradition of insight and research to a wider public," said Critchley. In his seminar, Critchley intends to "bring out the enduring relevance and illuminating power of Heidegger's central thought."
The institute carries forward The New School's tradition of exploring pressing contemporary issues by promoting critical inquiry that applies both theory and innovative thinking to real-world problems. ICSI provides young scholars with a rare opportunity to immerse themselves in intensive graduate-level study with leading theorists and researchers.
"ICSI is founded on the premise that responding to current and emergent problems requires developing our collective capacity to formulate new and better questions, rather than relying on ready-made theories," said Ann Laura Stoler, the founding director of ICSI and Willy Brandt Distinguished University Professor of Anthropology and Historical Studies at NSSR. Stoler is the author of several books and articles, most recently Imperial Debris: On Ruins and Ruination.
While ICSI offers visiting students the opportunity to participate in high-level academic discussion, GIDEST provides New School faculty and doctoral students with the support and conditions they need to advance their personal research and, at the same time, foster new conversations around campus. The program annually supports five faculty and five student fellows of diverse disciplines and provides a physical and intellectual space for them to exchange ideas and develop their thinking. Participants from across the university—from fashion design to media studies to social sciences—will contribute to this laboratory of collective inquiry.
In addition to its fellowship program, GIDEST offers a bi-weekly public seminar in which fellows and visiting academics present works-in-progress. Presenters explore topics as diverse as technological innovation, fashion design worlds and manufacturing landscapes across Asia and the Americas, and media infrastructures and aesthetics.
"GIDEST draws on The New School's tradition of politically engaged, historically grounded, and theoretically innovative social research and on our strengths as a center of design thinking and practice," said Hugh Raffles, a professor of anthropology at The New School for Social Research and Eugene Lang College The New School for Liberal Arts and the director of GIDEST. "It brings together thinkers who would not normally cross paths to share and develop their ideas."
The seminars are held in the GIDEST Lab in the University Center and devoted to a discussion of pre-circulated papers that can be downloaded one week in advance from the GIDEST website.
Bringing together a range of disciplines and including scholars from across The New School and beyond, ICSI and GIDEST "build on The New School's commitment to design-inspired learning and its mission to interact with, and address the issues of, the world at large," Milberg said.