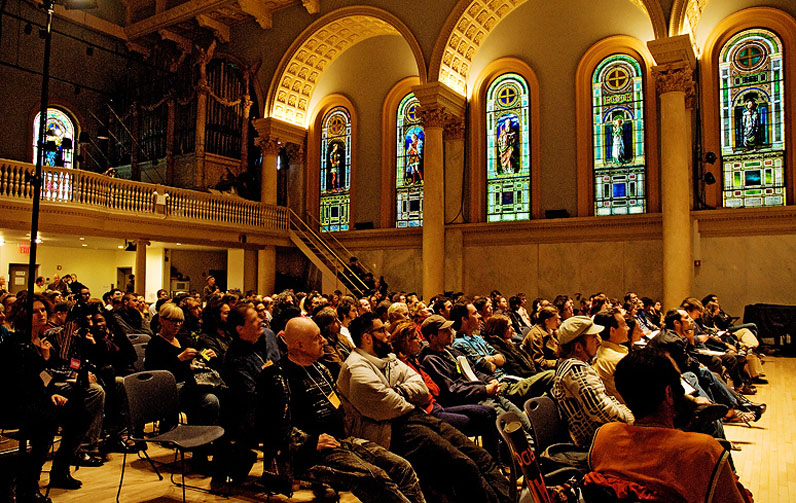 Opening 'Horizons': Conference Shines A Light On Psychedelic Drugs
The 1950s was a boom time for research into the therapeutic powers of psychedelics. Researchers such as Humphry Osmond and Stanislav Grof determined that drugs such as LSD (acid) and MDMA (ecstasy) could help in the treatment of everything from anxiety to alcoholism.
Then came the 1960s and Timothy Leary's eyebrow-raising appearance on the Merv Griffin Show. Fueled by a backlash against hippy counterculture, anti-drug policies were enacted that brought the experiment to a grinding halt.
But the times they are a-changin: Look no further than The New School for Social Research, which this week hosts an annual gathering of scientists, scholars, activists and artists who are orchestrating a psychedelic renaissance in scientific research and thought.
Horizons: Perspectives on Psychedelics, an annual three-day forum examining the role of psychedelics in science, healing, culture and spirituality, will take place on Saturday, October 11 at Judson Memorial Church, 55 Washington Square Park South and Sunday, October12 at the New School University Center, 65 5th Avenue (For tickets, visit the event website.) In addition, The New School will be hosting the pre-screening of Psychedelia, a new documentary film chronicling psychedelic research at New York University, on Friday, October 20 at Wollman Hall, 65 West 11th Street, Room 500.
"Horizons is one of the most important conferences on the study of hallucinogens in the country," says Ingmar Gorman, a co-organizer of the event and doctoral student in the clinical psychology program at NSSR. "It also brings together a close community of academics and researchers to discuss future collaborations and advancements in the field."
The conference is being overseen by McWelling Todman, Chair and Associate Professor of Clinical Practice in the Psychology Department at NSSR, and Jenifer Talley, Assistant Professor of Clinical Psychology.
The year, experts from the United States, England and Switzerland will be presenting findings and insights in the fields of neuroscience, terminal anxiety disorder, depression, substance use disorders, sexual orientation and identity, and more. Throughout the weekend, representatives from Students for Sensible Drug Policy (SSDP) and the Drug Policy Alliance (DPA) will be on hand to discuss the legislative and legal conditions surrounding psychedelic drugs.
What's more, members of the New School community will have the opportunity to learn about avenues for careers—psychotherapy, neuroscience, psychology and psychiatry—connected to the flourishing field of psychedelic research. It wasn't long ago that psychedelics, and the people researching those substances, were demonized, ridiculed or otherwise ignored by mainstream society. Horizons, organizers say, has helped to alter that perception.
Adds Gorman, "Horizons has always bravely stood out as a venue for this burgeoning area of study."
For a full schedule of Horizons conference, visit their webpage.