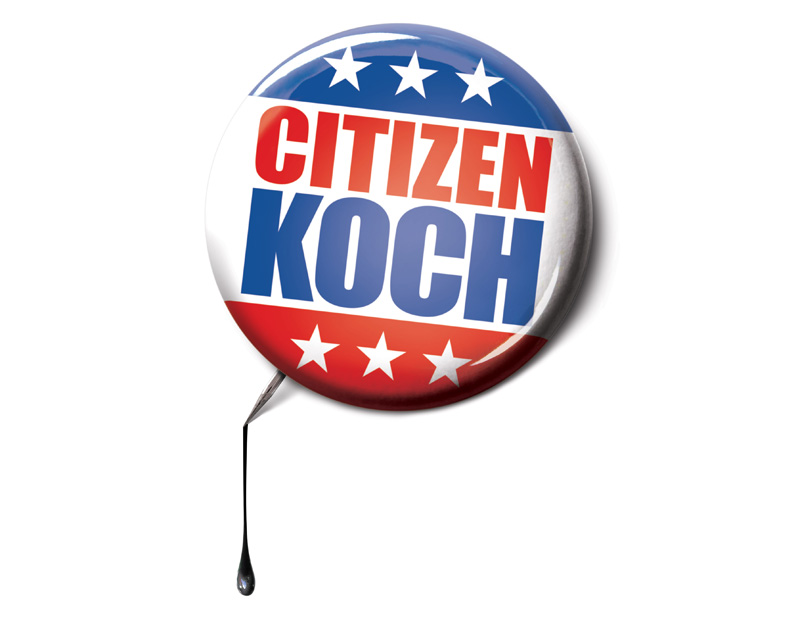 See 'Citizen Koch,' Learn About Milano's Graduate Programs
Last year, with little explanation, public television officials withdrew $150,000 in funds they had committed to the production of a documentary called Citizen Koch.
Directed by Tia Lessin and Carl Deal, the film concerned the billions of dollars pouring into the country's political system in the wake of Citizens United.
Naturally, Citizen Koch made mention of its titular characters, the ultra-conservative billionaire industrialists David and Charles Koch. Surprisingly—and this is where the story gets interesting—the former brother happens to be a substantial contributor to public television.
The question remains: Did PBS pull the plug on Citizen Koch at the behest of a certain donor?
Fortunately, the filmmakers didn't need PBS. After completing one of the most successful crowdfunding campaigns in history to make up for the lost funds, Lessin and Deal completed Citizen Koch, and starting this year, began showing it in theaters across the country.
Members of the New School community can see this little film that could—and hear from one of its directors—when the Milano School for International Affairs, Management and Urban Policy at The New School for Public Engagement presents a screening of Citizen Koch following a Graduate Program Info Session on Thursday, October 16 at 6 p.m. at the Theresa Lang Community and Student Center, Arnhold Hall, 55 West 13th Street, Room I202.
A discussion with Deal, who also co-produced Bowling for Columbine and Fahrenheit 911, and Jeff Smith, Assistant Professor of Politics and Advocacy at NSPE and the subject of the documentary, Can Mr. Smith Get to Washington Anymore?, will follow.
The screening of Citizen Koch will cap off an information session on Milano's distinguished graduate programs, including International Affairs, Management (Organizational Change, Environment and Sustainability, and Nonprofit), and Urban Policy.
Register here for the information session.