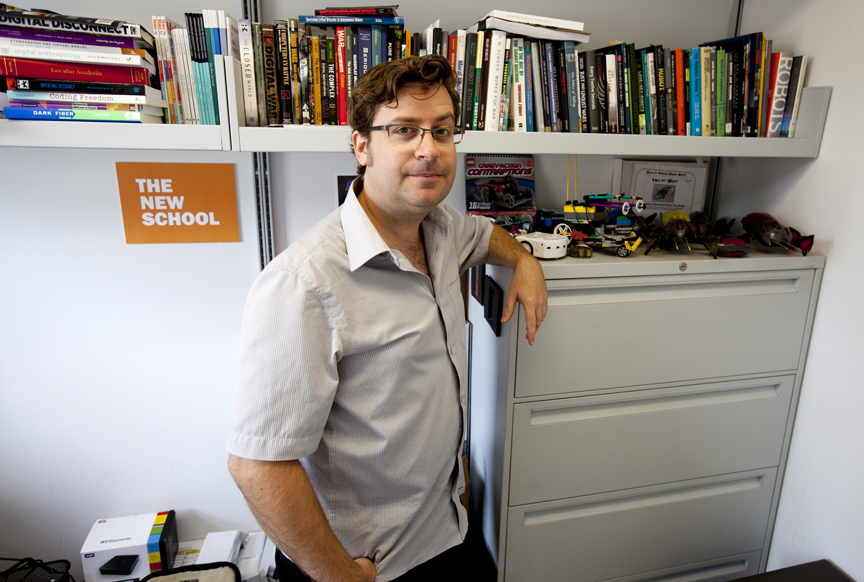 The Media Behind Killer Robots: A Panel Event
In recent years, media focus on what constitutes a drone has stirred up not only intensified interest, but also confusion. Take, for example, those remote-controlled model helicopters: Recreational toy or FAA-monitored small unmanned aerial system?
With the technology's increased prevalence in military and surveillance operations, yet another crucial concern has surfaced: Where lies the distinction between use for more precise/less violent warfare, and descent into non-empathetic robotic killing machines? The potential for drone technology to become autonomous lethal weapons systems, or "killer robots," is a topic School of Media Studies professor Peter Asaro is well versed in. His research prompted him to advocate for the banning of killer robots, and he has since co-founded the International Committee for Robot Arms Control to focus on the human rights issues at stake with drones.
On Monday, October 20th, Asaro, along with Nobel Peace Laureate Jody Williams and Mary Wareham of Human Rights Watch, will consider this issues as well as the effects media outreach and advocacy has had on disarmament campaigns during "Understanding Media Studies: Media Advocacy for Humanitarian Disarmament: From Landmines to Killer Robots."
"While recent media attention has focused on the use of drones for target killings, or their potential uses for domestic surveillance, our concern is with the increasing automation of these weapons systems," says Asaro. "We are looking at prototypes of armed drones that have no remote pilot, and which could make targeting and firing decisions without any meaningful human control. Permitting the use of these technologies poses various humanitarian and human rights risks."
Taking lessons from movements against landmines and cluster munitions in decades past, the panel will consider how media has reacted to and covered the challenge posed by autonomous weapons, while looking at how new media, including the Internet and social media, have changed the landscape of such advocacy actions.
Williams, who was awarded a Nobel Peace prize for her work to ban landmines, has been an outspoken leader in the Campaign to Stop Killer Robots. Together with Mary Wareham of Human Rights Watch and Asaro, the panelists will discuss how the Campaign is coordinating its media advocacy to draw attention to this important issue.
Learn more about the event by visiting The New School's Events Calendar.
Interested in hearing more about killer robots and the media behind them? Listen to Peter Asaro explain more on Research Radio.