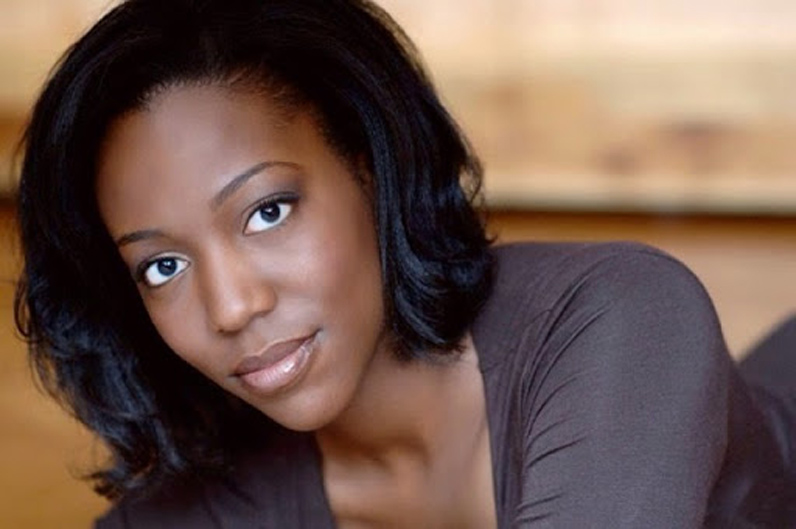 Drama Alumna Takes Home Best Supporting Actress Award
Congratulations are in order for New School for Drama alumna, Melissa Joyner (MFA, Acting '08). On Monday, she took home the Best Supporting Actress honor at the 42nd Annual Vivian Robinson/AUDELCO Recognition Awards for her work in Maid's Door.
[ctt tweet=""Winning an AUDELCO is thrilling," says Joyner. "I'm a first time nominee, with my first time at the 'dance.'" coverup="BU8_6″] I didn't expect to win prom queen, but it is a feeling of affirmation that I will hold tight to."
AUDELCO (Audience Development Committee, Inc.) was established in 1973 by the late Vivian Robinson to stimulate interest in and support of performing arts in African-American communities. "The VIV Awards," are the only formally established awards that recognize excellence in the professional black theater community.
Maid's Door also won for Best Direction and Best Dramatic Production at Monday evening's ceremony, which took place in Symphony Space's Peter Jay Sharp Theatre. The play, which deals with the tragedy of Alzheimer's, depicts a family pushed to the breaking point as they struggle to save their beloved matriarch from the ghosts from her past. Cheryl L. Davis, a Writers Guild Award recipient and Emmy nominee, penned the script, and Jackie Alexander directed the production.
It premiered at Brooklyn's historic Billie Holiday Theatre, where Alexander serves as Artistic Director. Legends such as Ruby Dee, Debbie Allen, and Samuel L. Jackson have all performed there.
"It was both thrilling and humbling," Joyner observes. "I'm honored that I can now say that I am a part of the Billie Holiday history and the AUDELCO Award winner legacy."
In this industry, artists get so few 'pats on the back;' for Joyner, this is one tremendous 'pat.'