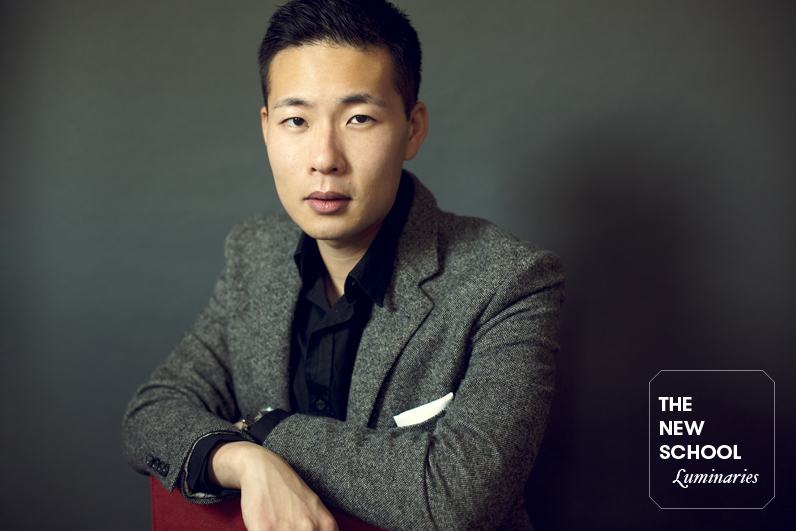 For Girls Writer, Powerful Drama Comes from Personal Spaces
"Why do people who are in love often behave in such self-destructive ways?" Jason Kim wonders over a cold kombucha at Midtown's Dean and Deluca.
As a 20-something who has been both witness and party to failed romance, Kim, the New School for Drama alumnus and playwright behind A Modern Feeling, his breakthrough drama, thinks a lot about the issue.
Evidently he isn't the only one. See: Lena Dunham. Girls, her breakthrough comedic drama on HBO, follows a group of millennial women who, like the characters in A Modern Feeling, have a knack for sabotaging their own relationships.
It isn't a huge surprise, then, that A Modern Feeling resonated with Dunham. Neither was it a surprise, as far as Kim's teachers and colleagues are concerned, that she made him a job offer. Impressed by his free-flowing talent and heartfelt exploration of intimacy and vulnerability, Dunham enlisted Kim to join the writing team of Girls in January.
For Kim (MFA Playwriting '13), a longtime fan of the show, the new job is a perfect fit.
"It's all about what it means to be young and insecure, to be dating and having sexual experiences, to be living and working in this really scary city that's both amazing and terrifying," Kim says of Girls, which begins its fourth season in January. "It talks about these issues in a very open and honest way—that's what I always try to do as a writer."
That imperative comes across loud and clear in A Modern Feeling, which explores the need for and rejection of intimacy. The play, which debuted at the 2013 New Voices Playwriting Festival, tells the story of an author who, seeking distraction from his failing literary career, logs onto a hook-up site and unexpectedly meets the love of his life. At first, the relationship is nurturing and supportive; however, after taking a new job at a sleek but sleazy start-up, the online lover grows distant, leaving the author to confront his own destructive impulses.
The world of A Modern Feeling resembles that of Girls; both the play and the program follow young people stumbling through their romantic and professional lives in New York City. However, Kim says, writing an original play ("starting with a blank slate") is very different from writing for an established TV show ("a place where the canvas is already there").
"When I'm sitting down to write a play, I have no idea what it's going to be like—there are no boundaries, no rules," Kim says. "But when you're writing for something that's established, it makes you think about the voice and tone. Writing for Girls has made me think about storytelling in a very specific way."
It has also tested Kim's capacity for teamwork and collaboration—skills he honed at The New School.
"From the very beginning, you're taught about the importance of collaboration," says Kim, who cherished his experience at the school's CoLab, a practicum that brings student playwrights, directors, and actors together to develop original productions.
Besides writing for television (he recently wrapped up production on Gracepoint, a crime drama that began airing on Fox in October), Kim is also working in opera and musical theater. Later this month, he will debut An American Man, a commission for the Washington National Opera that comes to the Kennedy Center in Washington, DC. He is developing a new musical as well.
"I have this really weird eclectic thing happening," Kim says, crediting the faculty in Drama's MFA Playwriting program for pushing him to tackle new challenges.
He adds, "When you're at the New School, you're working on four different projects at the same time. That's challenging. At the time, [ctt tweet="I complained about it. But for a writer, that's the only way your career will survive." coverup="7b4bc"] You never know what's going to speak to you at any given moment."
The same thing is true for your emotions, Kim says. Many times, he continues, "We have a tendency to suppress certain feelings that make us uncomfortable." But by mining a "profoundly personal space," playwrights can come up with the material for compelling drama and, in the process, address, and even answer, important questions about life and love.
Learn more about The New School for Drama's MFA in Playwriting program here.