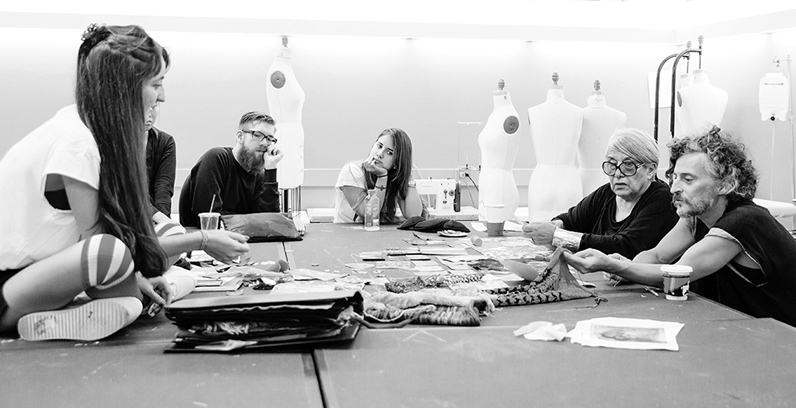 Brownbook Goes Behind The Scenes of Parsons Alumna's 'Slick Operation'
Brownbook got a behind-the-scenes look at Caroline Simonelli's "slick operation," interviewing the Parsons The New School for Design alumna and faculty member for a story in a recent issue of the urban lifestyle guide focusing on design, culture and travel across the Middle East and North Africa.
In the visually stunning five-page spread, Simonelli opens up her home—otherwise known as "command central"—to writer Pip Usher and photographer Nousha Saiimi, detailing her sometimes tumultuous career in the fashion industry, her transition into teaching and her philosophy on personal style.
"I wanted to be someone," Simonelli tells Brownbook. "Who was that somebody? I don't know, but I used to think to myself, 'If I was given fabric and someone else was given fabric, I bet I can make something better than they can.'"
To read the story, visit http://brownbook.me/caroline-simonelli/.