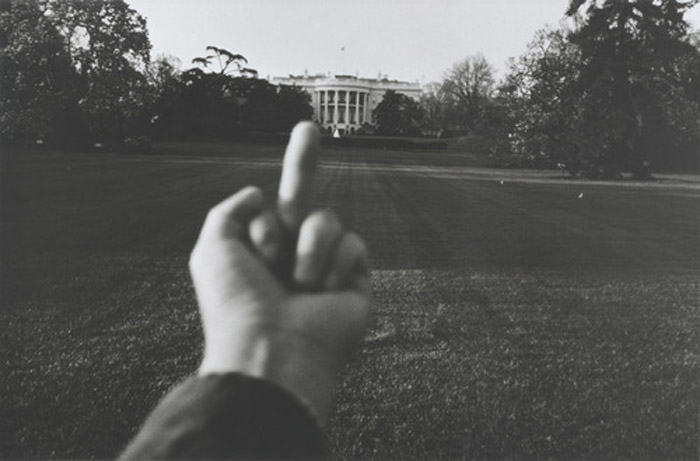 Ai Weiwei Participating in The Fear of Art Conference
Four years ago, Chinese authorities detained artist Ai Weiwei as he boarded a plane in Beijing and accused him of endangering the state.
After being covered with a hood, Weiwei was transported to a military compound where, for 81 days, he was subjected to countless interrogations. Most often, authorities would begin the session by asking the question: "What is your occupation?"
His occupation, it turned out, was his crime. Ai Weiwei is an artist—an artist who isn't afraid to speak out against his government.
Since being released, Weiwei has faced suppression at every turn; his blog has been shutdown, his studio has been bulldozed, his body has been beaten.
And he's not the only artist who has provoked the wrath of political, religion and cultural regimes. As an upcoming conference at the New School will reveal, freedom of artistic expression is under threat all over the world—not only in totalitarian states, but in democratic ones as well.
The event, "The Fear of Art," the 32nd Social Research conference, will be held on Thursday and Friday, February. 12 and 13 at The Auditorium at 66 West 12th Street.
Presented by The Center for Public Scholarship at The New School, the two-day event brings artists, activists and scholars together to discuss the history of art censorship and the role of artists as collaborators and rebels. On Thursday, Weiwei will deliver the keynote address via a video he created especially for the conference. (The artist is unable to attend the event in person as Chinese authorities forbid him from travelling outside his home country.)
"Artists continue to be imprisoned and exiled and art continues to be banned and destroyed, all of which gives evidence of the power of images to unsettle, to speak truth to power, to question our cherished cultural norms and what we hold sacred," said Arien Mack, director of the Center for Public Scholarship and editor of Social Research: An International Quarterly.
The screening of Weiwei's film will be followed by a panel discussion with Melissa Chiu, director of the Hirshorn Museum and Sculpture Garden; Ethan Cohen, founder of Ethan Cohen Fine Arts; and Minky Worden, director of global initiatives at Human Rights Watch.
Additional panelists include Shirin Neshat, Iranian visual artist and filmmaker; Holland Cotter, Pulitzer Prize-winning New York Times art critic; Agnes Gund, philanthropist and art patron; Suzanne Nossel, Executive Director of PEN; Paul Chan, artist; Lisa Phillips, director of The New Museum; and Jack Pereskian, director and head curator of the recently opened Palestine Museum in Ramallah.
For more information, visit http://www.newschool.edu/cps/fear-of-art/