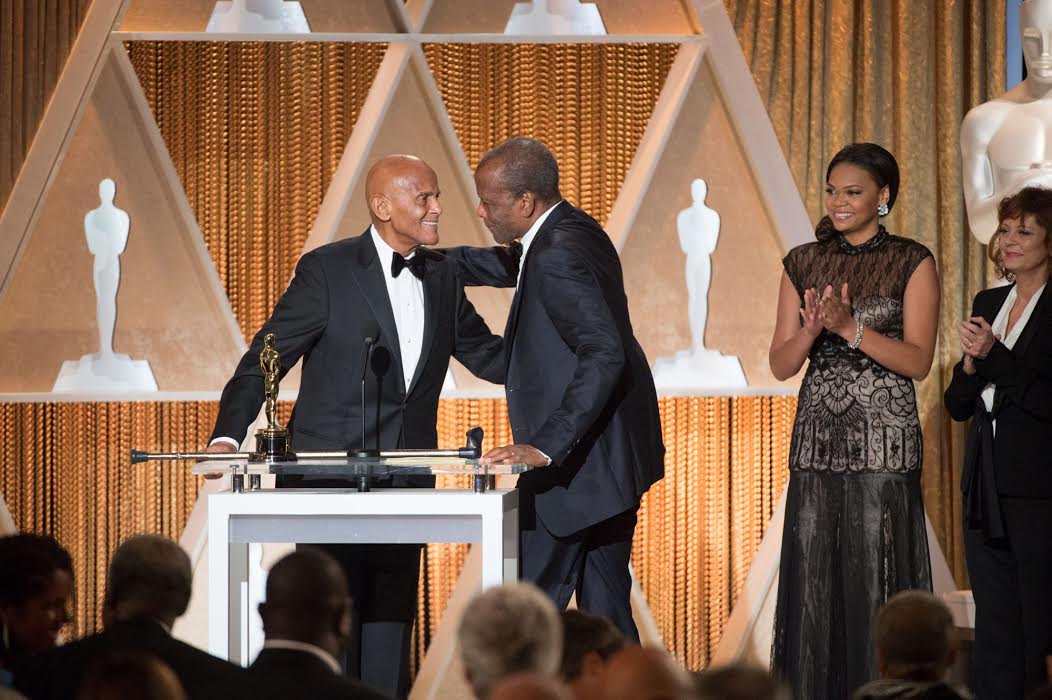 Alumni Recognized at the Oscars: Harry Belafonte honored, Laura Poitras nominated
Alumnus, actor, and longtime activist, Harry Belafonte, was honored by The Board of Governors of the Academy of Motion Picture Arts and Sciences with its Jean Hersholt Humanitarian Award for his unwavering commitment to civil rights and the arts.
Belafonte has shed light on racism and inequality both on and off screen, starring in such films as Carmen Jones, Odds Against Tomorrow and The World, The Flesh and the Devil; organizing the Grammy Award-winning song "We Are the World"; and becoming one of the most vocal supporters of the civil rights movement. In 2005, Belafonte organized The Gathering For Justice as a way to shine awareness on gang violence and youth incarceration. He took classes in acting at the Dramatic Workshop at The New School in the 1940s alongside classmates like Marlon Brando and Tony Curtis.
Upon receiving the award, Belafonte delivered a powerful speech about race and social justice in Hollywood and how the performing arts fueled his desire for social change. Honorees will be acknowledged at the 87th Academy Awards on February 22, 2015.
Belafonte shares the Oscar spotlight with fellow New School alumna Laura Poitras, BA Liberal Arts '96, who has secured a nomination for Best Documentary for CitizenFour, her film about Snowden and the NSA spying scandal.
This marks the New School graduate's second Academy Award nod; she was previously nominated for her 2006 film, My Country My Country. This year, CitizenFour will go up against fellow nominees Vivian Maier, Last Days in Vietnam, The Salt of the Earth and Virunga.