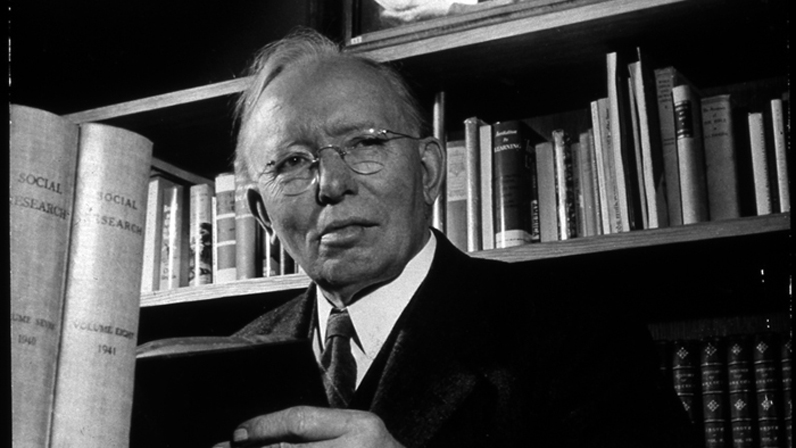 Alvin Johnson, "Nebraska's Schindler," Profiled on State's Public Television
After being inducted into the Nebraska Hall of Fame in 2012, New School co-founder and inaugural president Alvin Johnson is in the spotlight once again—this time, as the subject of a segment on Nebraska Public Television.
Entitled "Nebraska's Schindler," the piece explores the life and achievements of Johnson who, after growing up on a small farm in Nebraska in the late 19th century, led The New School in bringing progressive, university-level learning to the broader population.
Under Johnson's leadership, The New School committed one its most historically significant acts in establishing the University in Exile. Providing a safe haven for Jewish intellectuals threatened by the rise of European Fascism, the University in Exile served as an institutional home to Claude Levi-Strauss, Erich Fromm, Max Wertheimer and others.
As the documentary notes, "In addition to saving countless lives, Johnson's dramatic rescues brought a new generation of gifted educators to America" whose intellectual contributions have influenced thousands of students and scholars."