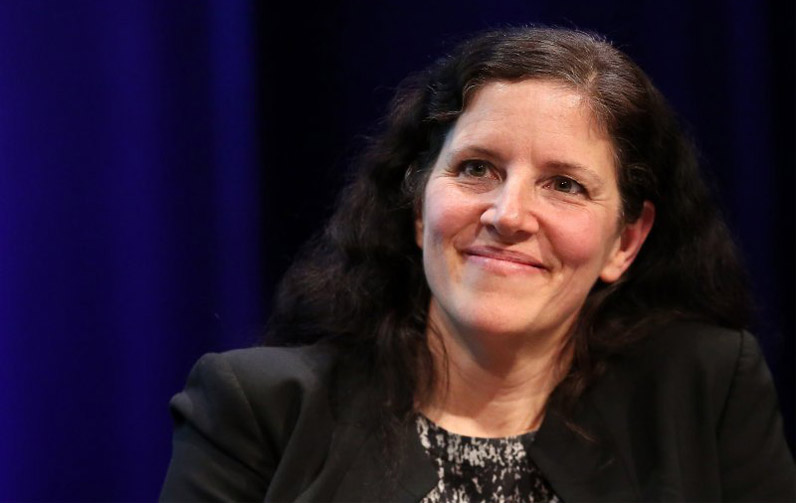 Alums at the Oscars: Laura Poitras nominated, Harry Belafonte honored
In early 2013, Laura Poitras (BA Liberal Arts '96) received an encrypted e-mail from an anonymous source calling himself Citizen Four.
In the letter, he offered to reveal a trove of classified documents about how the National Security Agency was spying on people all over the world.
Poitras, who had already been working for several years on a film about monitoring programs in the United States, took him up on his offer. Several months later, she would fly to Hong Kong with her camera to meet the stranger—a contractor-turned-whistleblower named Edward Snowden.
The recordings of this and subsequent meetings would form the basis of Poitras' critically acclaimed—and now Academy Award-nominated—documentary.
During the announcement of the 87th Academy Awards nominees this morning, it was revealed that Poitras, a graduate of The New School for Public Engagement, had secured a nomination for Best Documentary for CitizenFour, her film about Snowden and the NSA spying scandal.
This marks the New School graduate's second Academy Award nod; she was previously nominated for her 2006 film, My Country My Country. This year, CitizenFour will go up against fellow nominees Vivian Maier, Last Days in Vietnam, The Salt of the Earth and Virunga.
Poitras shares the Oscar spotlight with fellow New School alum Harry Belafonte, who was honored by The Board of Governors of the Academy of Motion Picture Arts and Sciences with its Jean Hersholt Humanitarian Award last summer.
Since graduating from The New School, Poitras has gone on to document and expose U.S. government misdeeds concerning some of the last decade's most controversial issues. Poitras' recent films take a deeper look into the early years of the U.S. occupation in Iraq (My Country My Country) and a profile on Guantanamo prisoner Salim Hamdan (The Oath). She is also the recipient of the Pulitzer Prize for her reporting on the NSA scandal.
An actor, singer and longtime activist, Belafonte has shed light on racism and inequality both on and off screen, starring in such films as Carmen Jones, Odds Against Tomorrow, and The World, the Flesh and the Devil; organizing the Grammy Award-winning song "We Are the World"; and becoming one of the most vocal supporters of the civil rights movement. In 2005, Belafonte organized The Gathering For Justice as a way to shine awareness on gang violence and youth incarceration. He took classes in acting at the Dramatic Workshop at The New School in the 1940s.