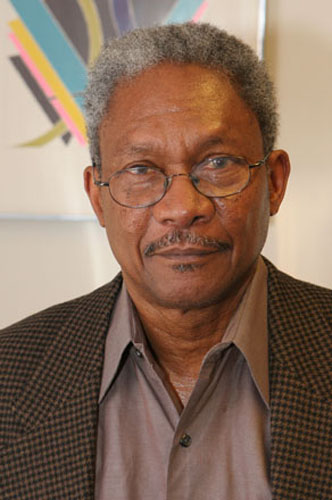 Milano Faculty Member Dennis Derryck Honored for Corbin Hill Food Project
For years, parts of the South Bronx, Harlem and Washington Heights were known as "food deserts"—neighborhoods lacking access to fresh produce.
Now, thanks to Dennis Derryck and the Corbin Hill Food Project (CHFP), those neighborhoods are no longer starved for farm-fresh fruits and vegetables.
Founded in 2010, CHFP serves as a conduit between the inner city and upstate farms, bringing fresh produce from a farm in Schoharie County to food insecure communities in New York City.
Derryck, founder of CHFP and professor of professional practice at the Milano School of International Affairs, Management, and Urban Policy at The New School, was recently honored for his efforts at the 2015 Big Apple Innovation Awards at the Highline Ballroom.
The recipient of the "Innovation of the Year," Derryck was recognized for his commitment to "establishing healthier, more energy efficient, and environmentally safe communities," according to Local Initiatives Support Corporation, the organization that hands out the award. In addition, Derryck hires many graduates of The New School.
CHFP also offers a community-supported agriculture programs to New School students. For more information, visit www.corbinhillfarm.com/.