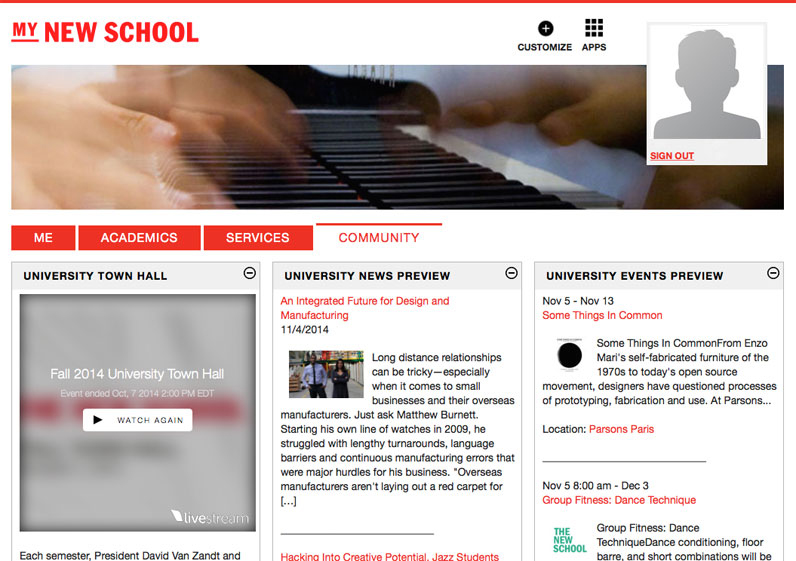 New MyNewSchool Goes Live
When students, faculty and staff log onto MyNewSchool tomorrow, they will be greeted by a new look and feel that is sleeker, easier to navigate and more personalized.
The new MyNewSchool, which goes live tomorrow, January 14, at 9:00 a.m., will feature content arranged in a new way (organized by what's relevant as opposed to self-identifying role-based tabs), a single sign-on (allowing users to move between several commonly-used Web-based applications) and access to more information. To learn more, visit the Information Technology news blog.
MyNewSchool will be unavailable during the transition from the current to new versions, which takes place tomorrow between 7 am and 9 am. Additionally, users may experience intermittent disruption to Google Apps and Learning Portfolio services as the IT department implements enhanced single sign-on.
If MyNewSchool is not functioning properly, contact IT Central at itservicedesk@newschool.edu or by phone at xHELP (x4357).